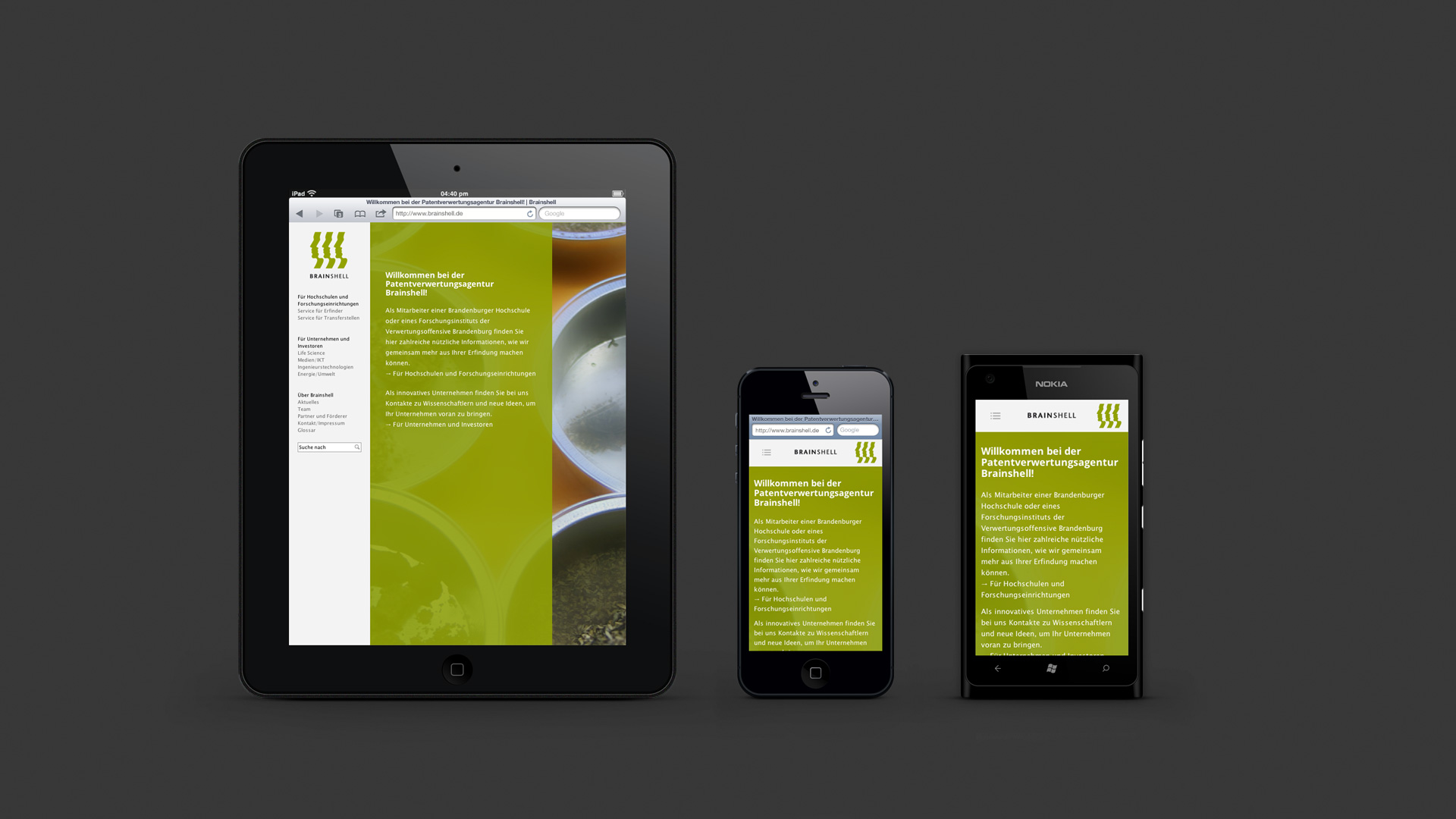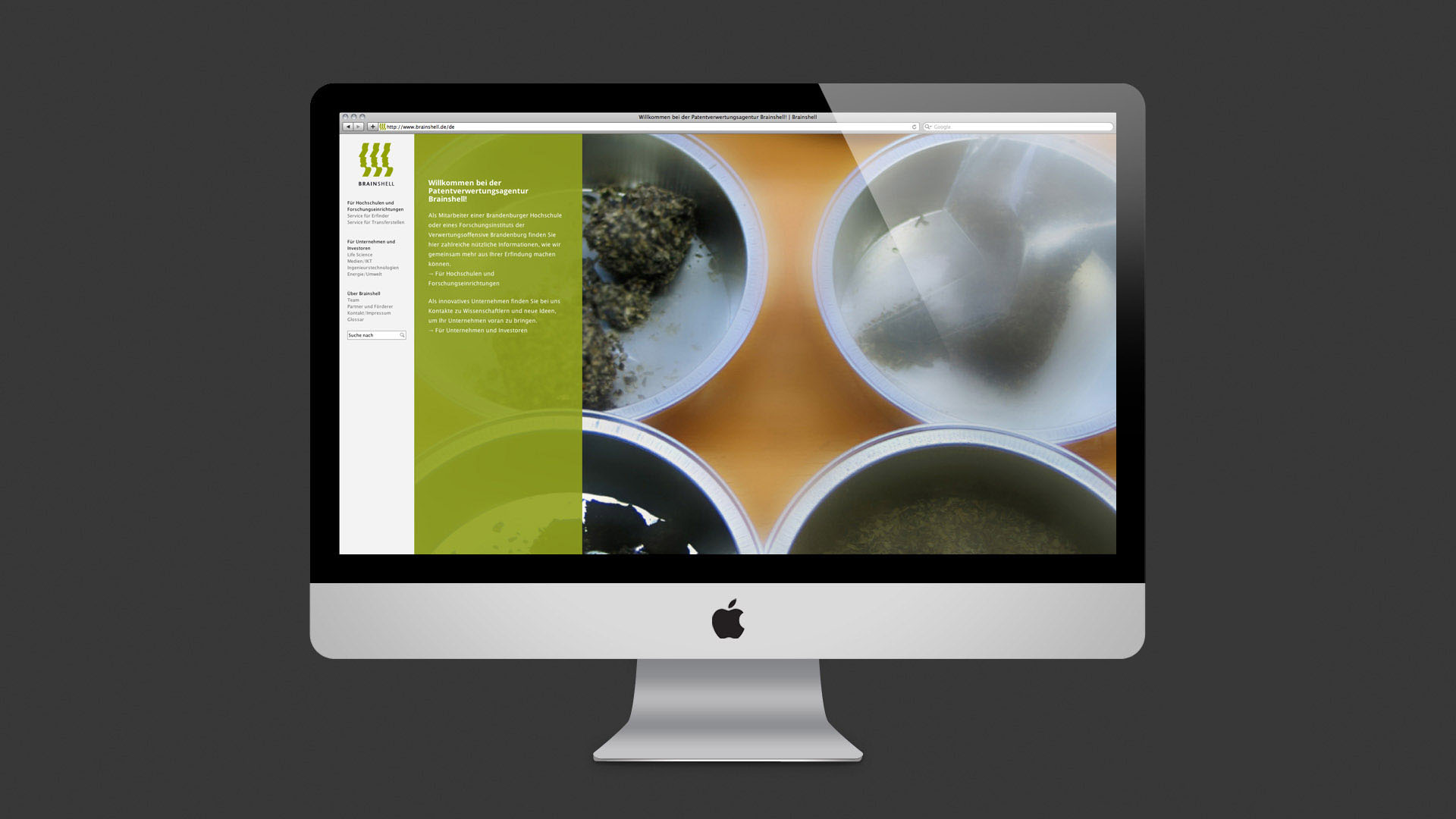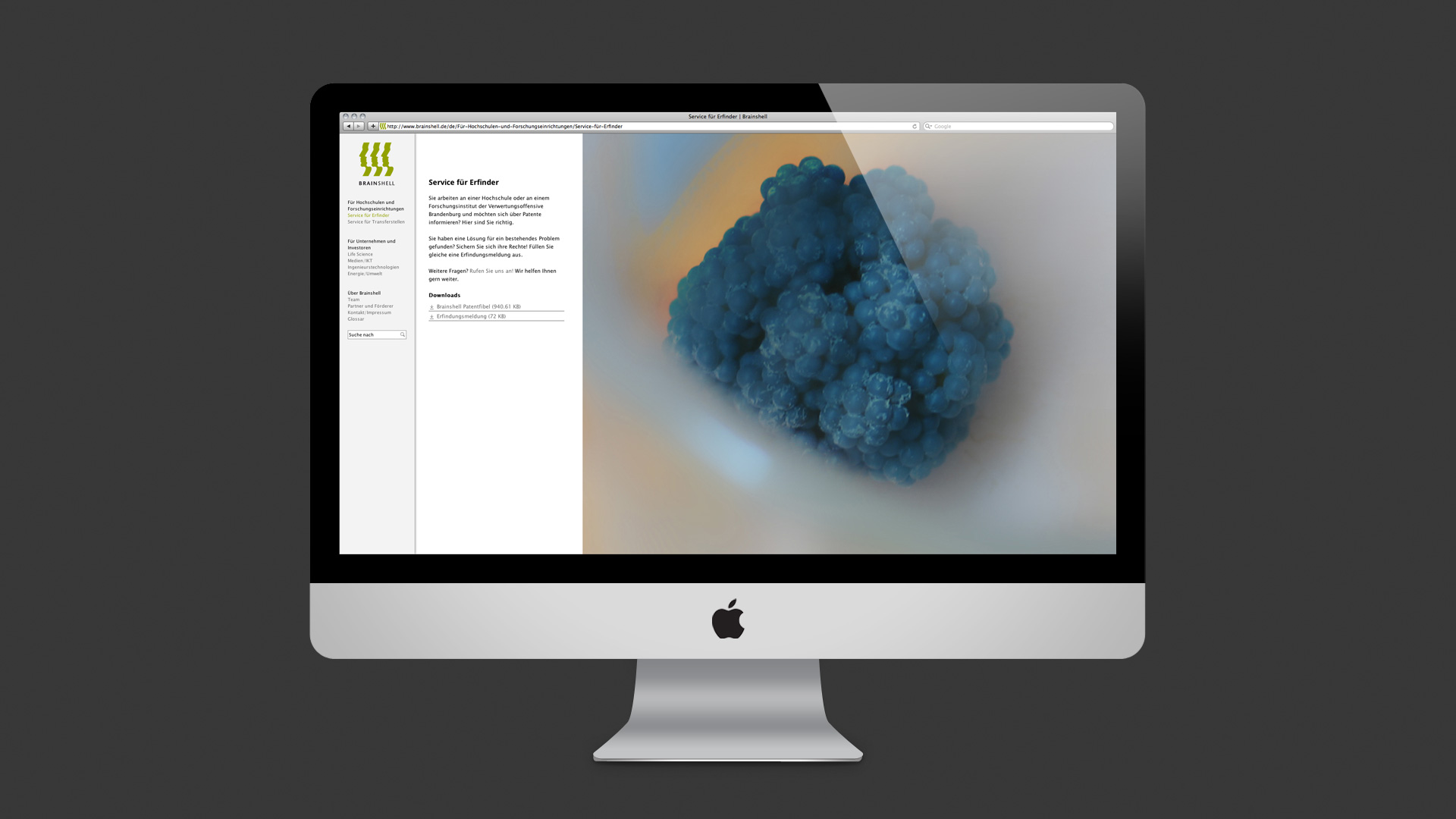 Brainshell Website
Client information
Brainshell is an agency that was founded in February, 2002, as a special department of ZukunftsAgentur Brandenburg GmbH (ZAB) in order to market the intellectual property of Brandenburg's eight colleges and universities.
The goal of this 'patent exploitation offensive', supported by the German Federal Ministry of Education and Research, is to make maximum use of the region's innovation potential.
Brainshell supports the colleges in developing, using and marketing patent rights. The agency acts as a link between research institutes and business, an interface between technology and the marketplace.
ZukunftsAgentur Brandenburg
ZukunftsAgentur Brandenburg GmbH (ZAB) is Brandenburg's central agency for business development and for consultancy services in the fields of technology, innovation and energy.
ZAB can therefore offer a specialised range of services which focus on supporting the recipients of state, federal or EU subsidies and on providing assistance in all financing issues.
ZAB is a one-stop agency with a two-pronged approach: providing assistance for companies settling in Brandenburg and support for Brandenburg's companies wanting to invest abroad.