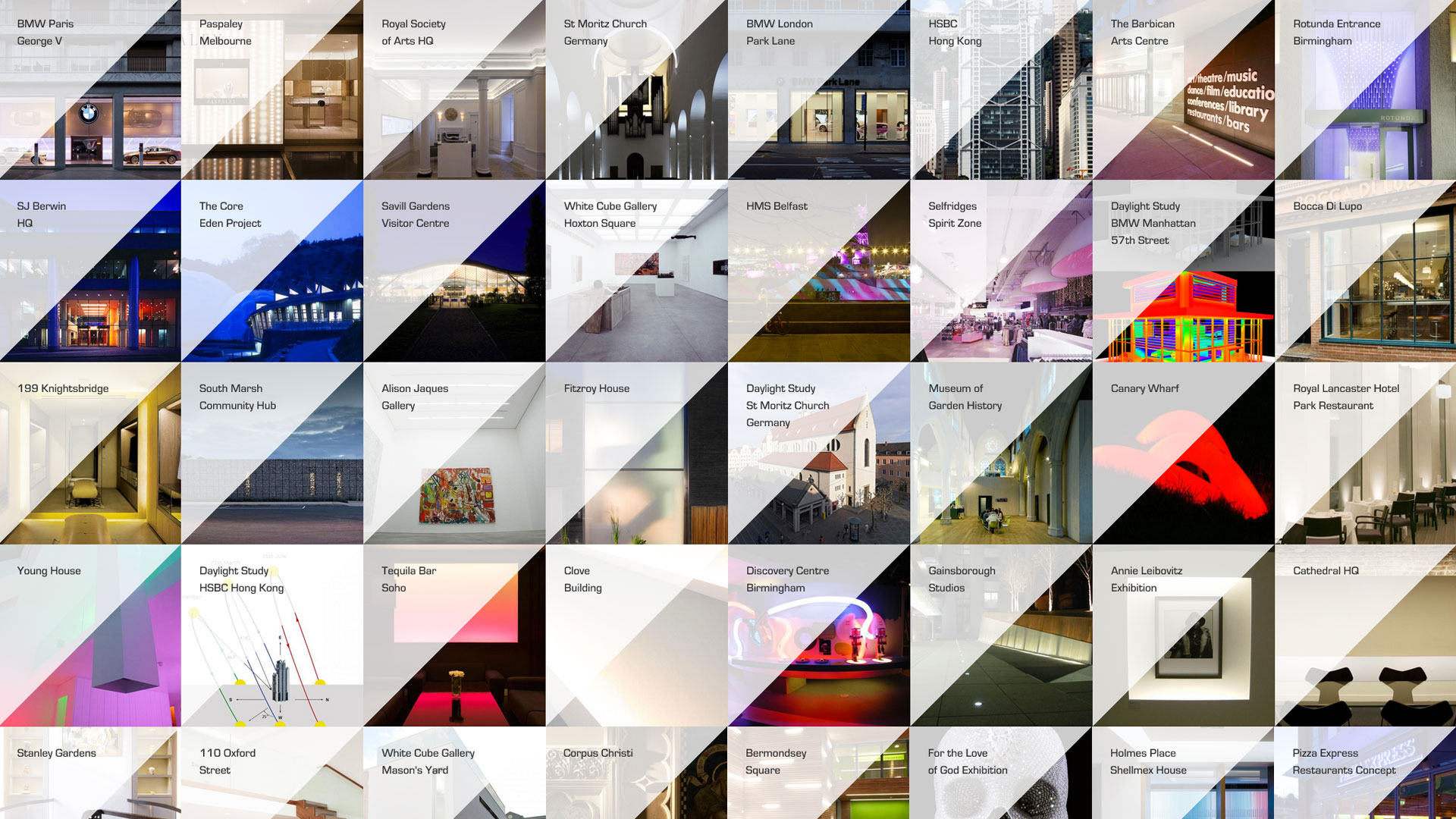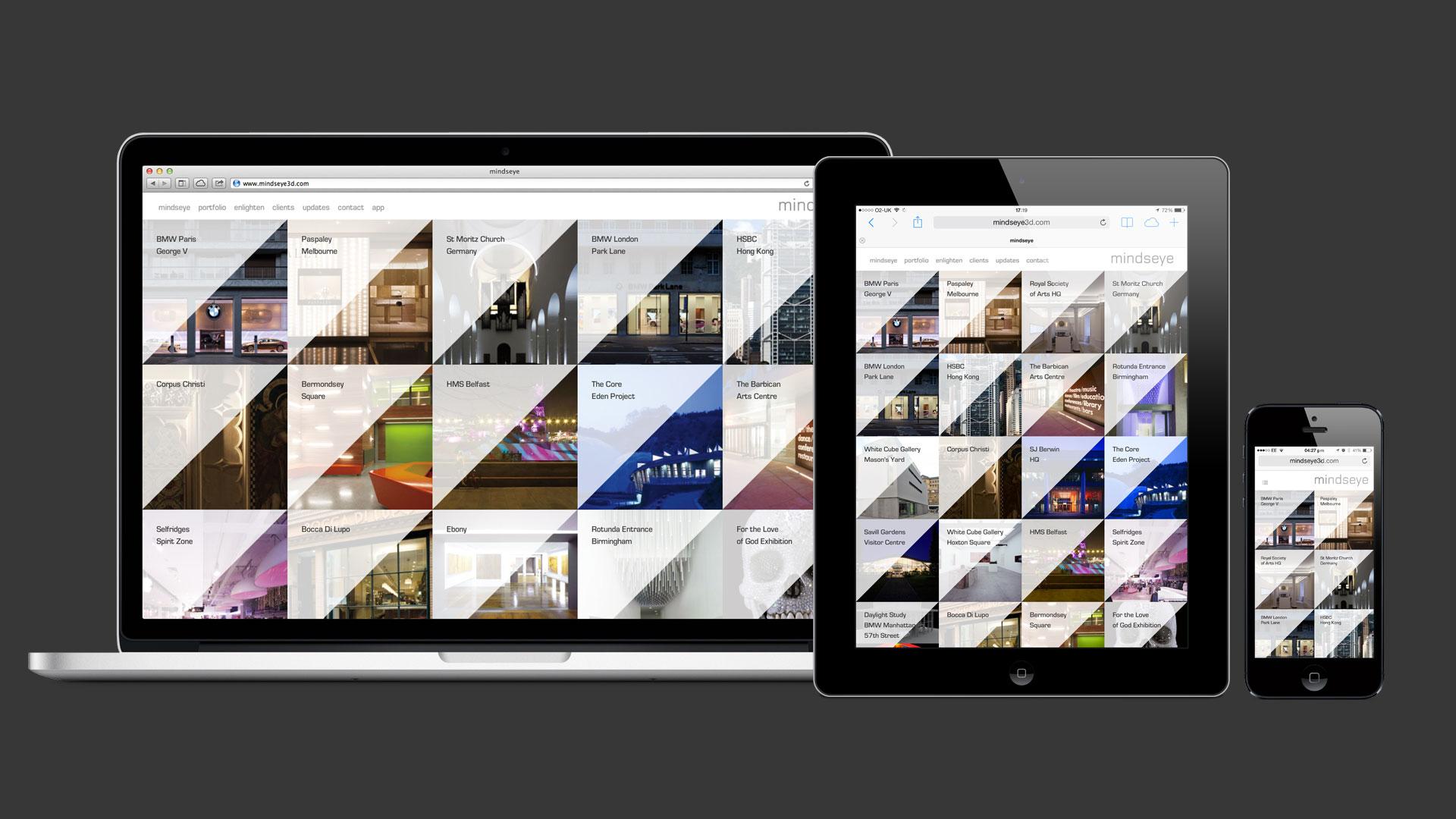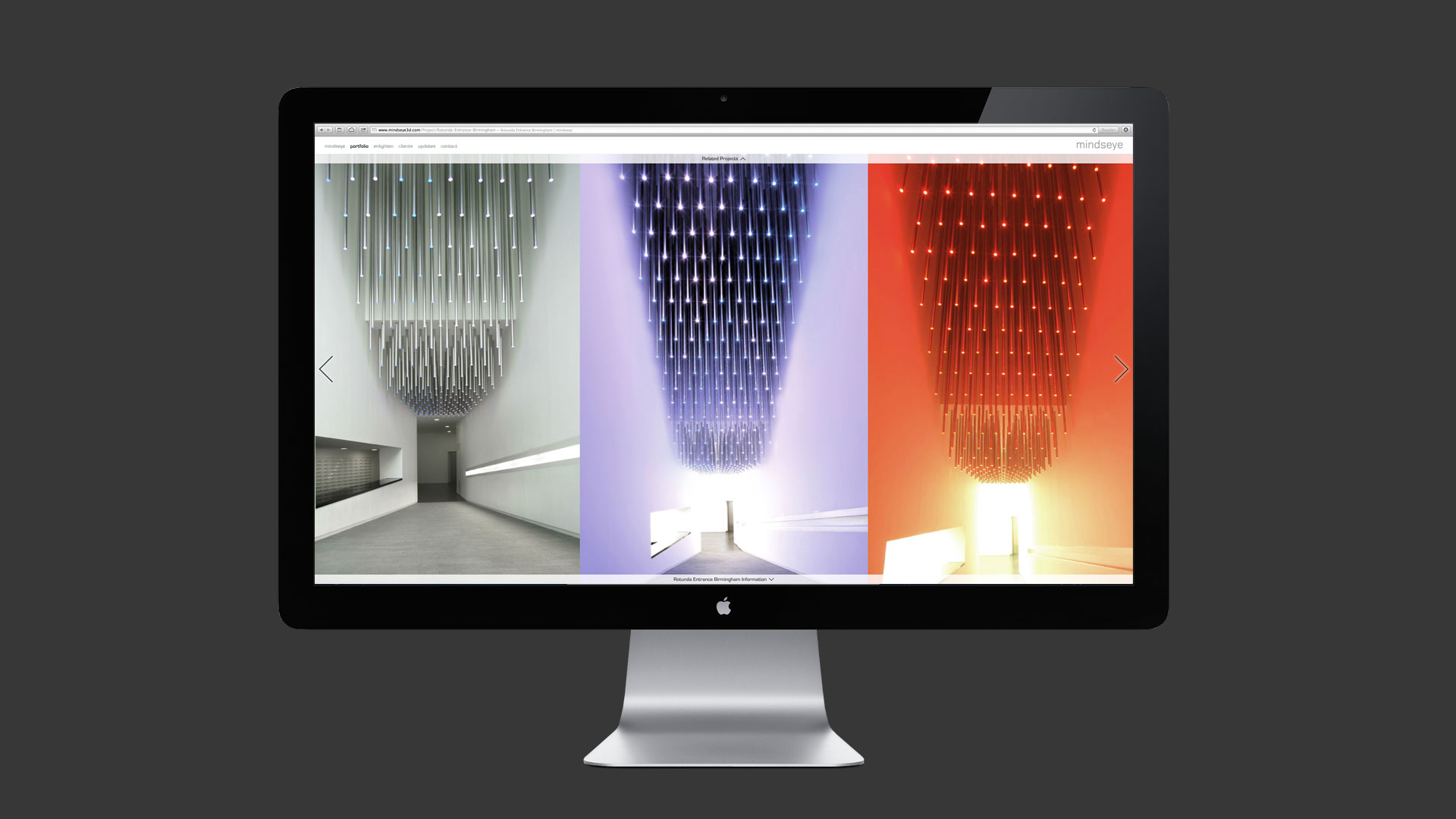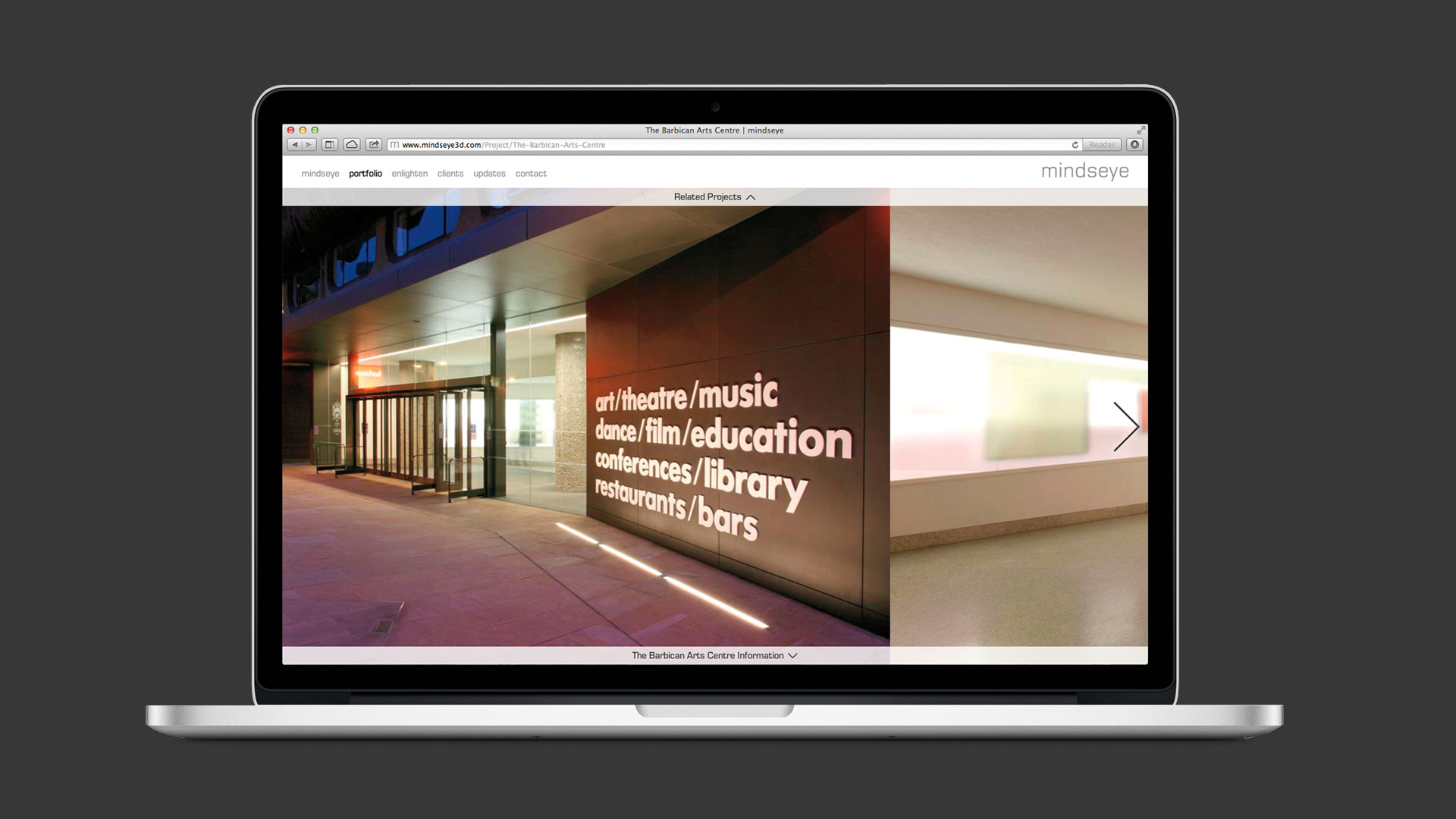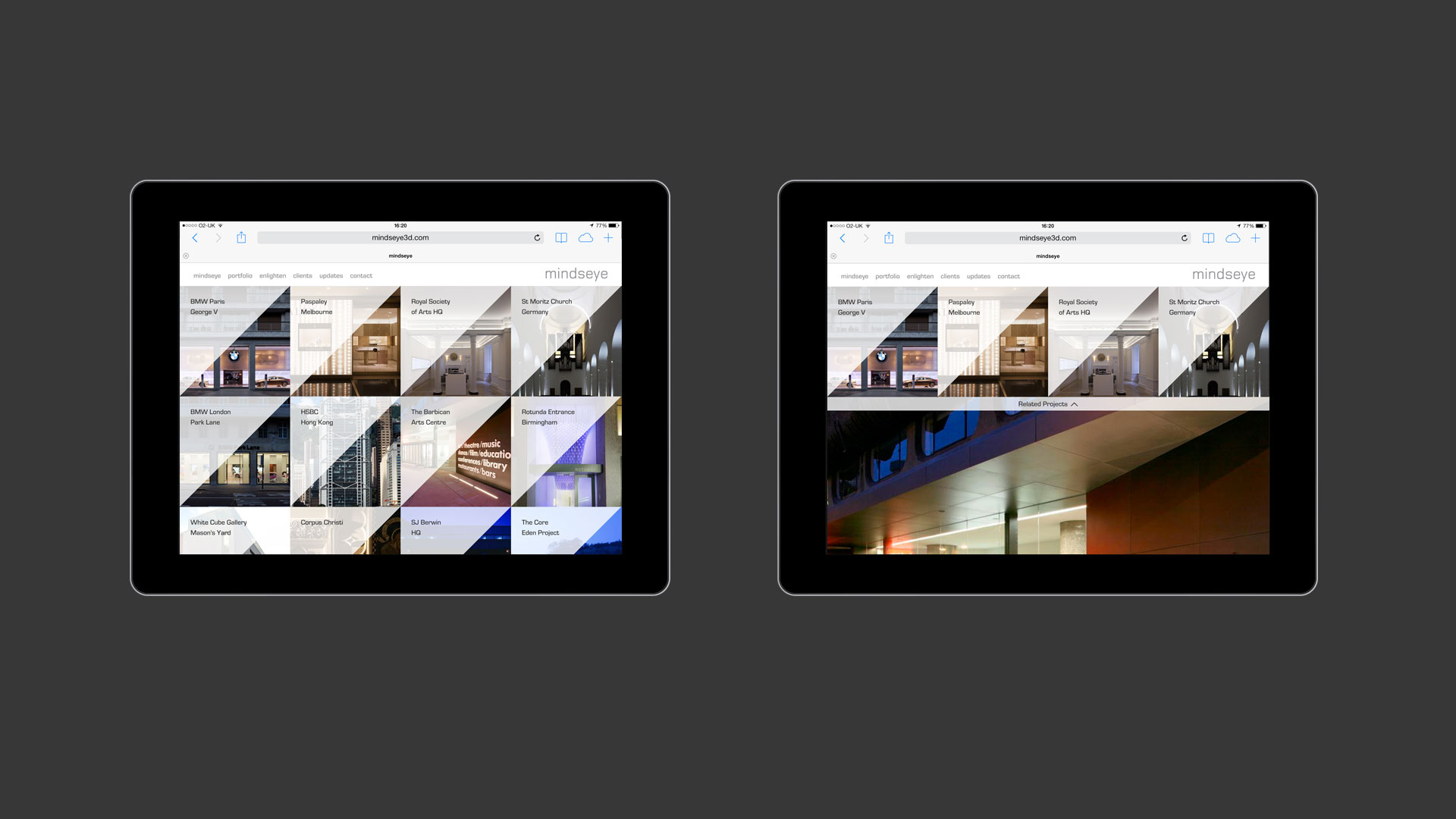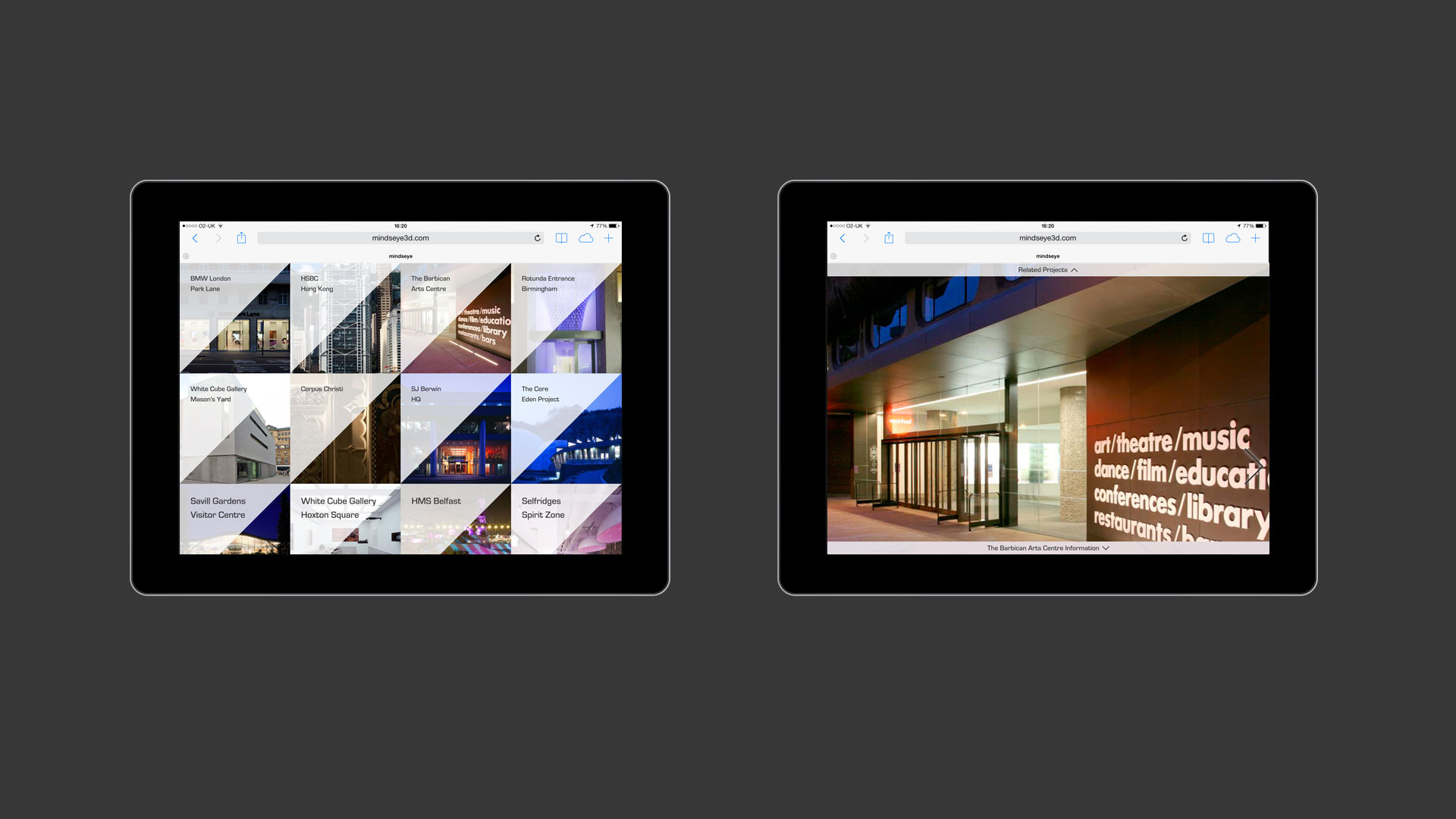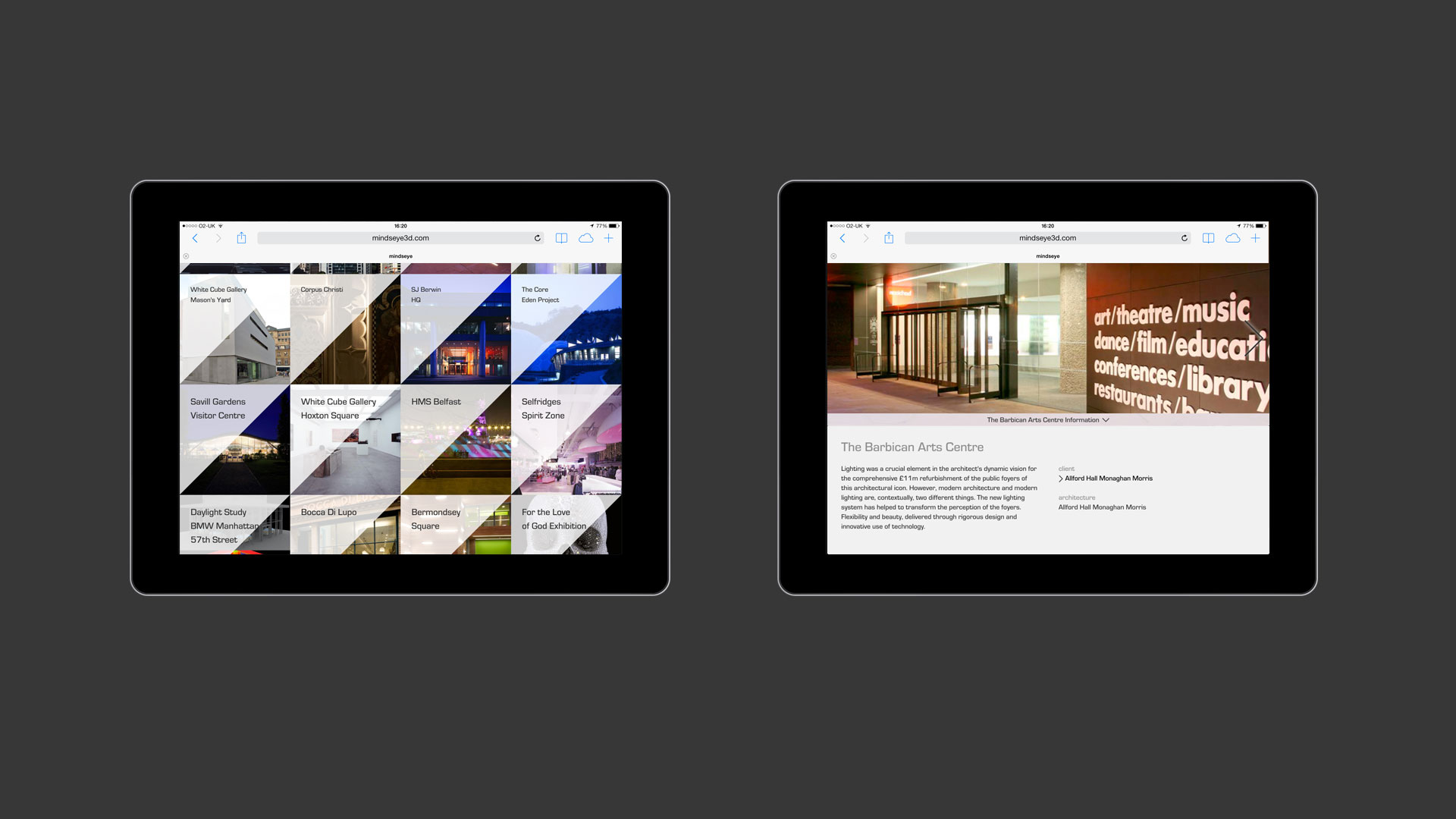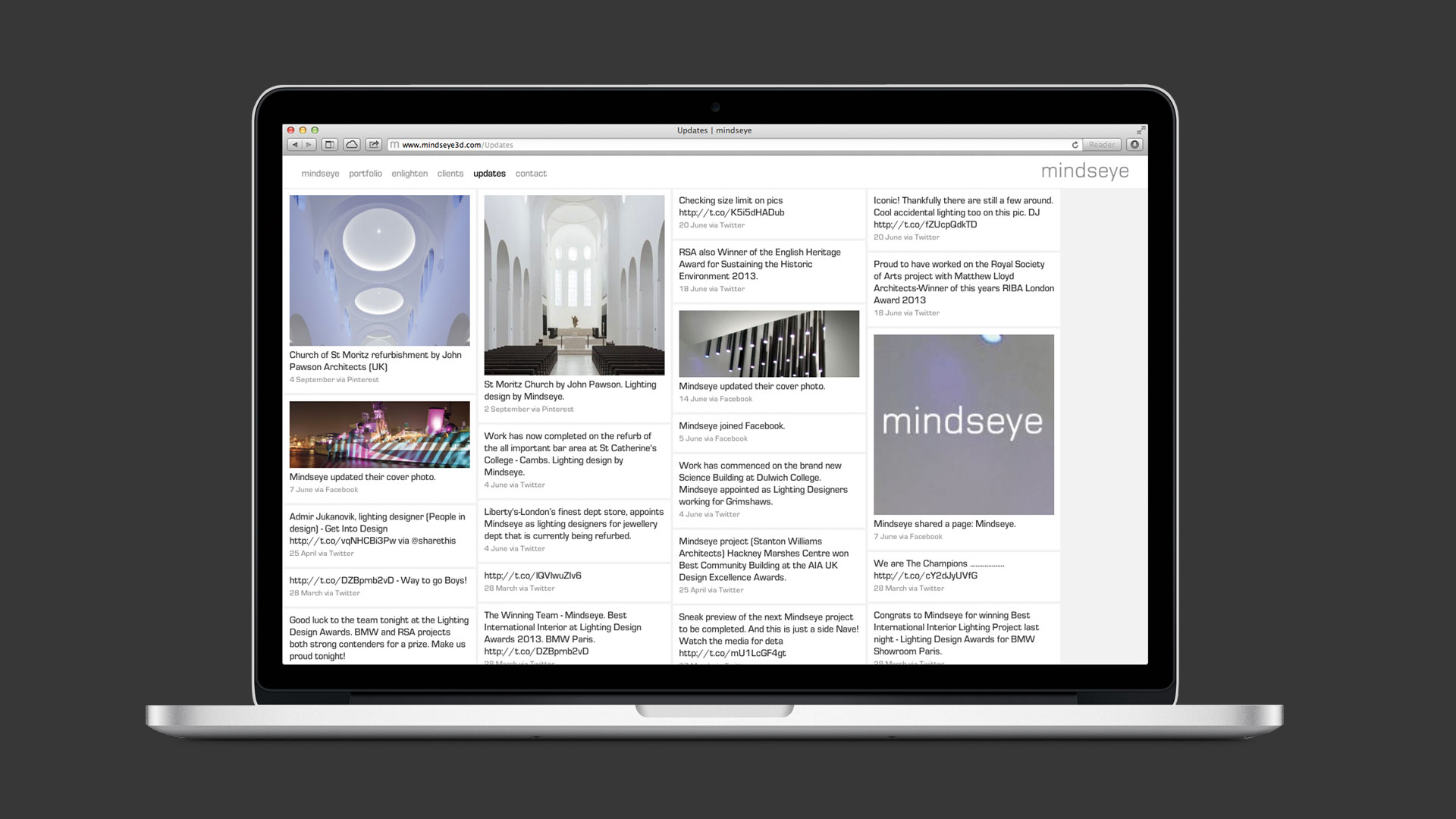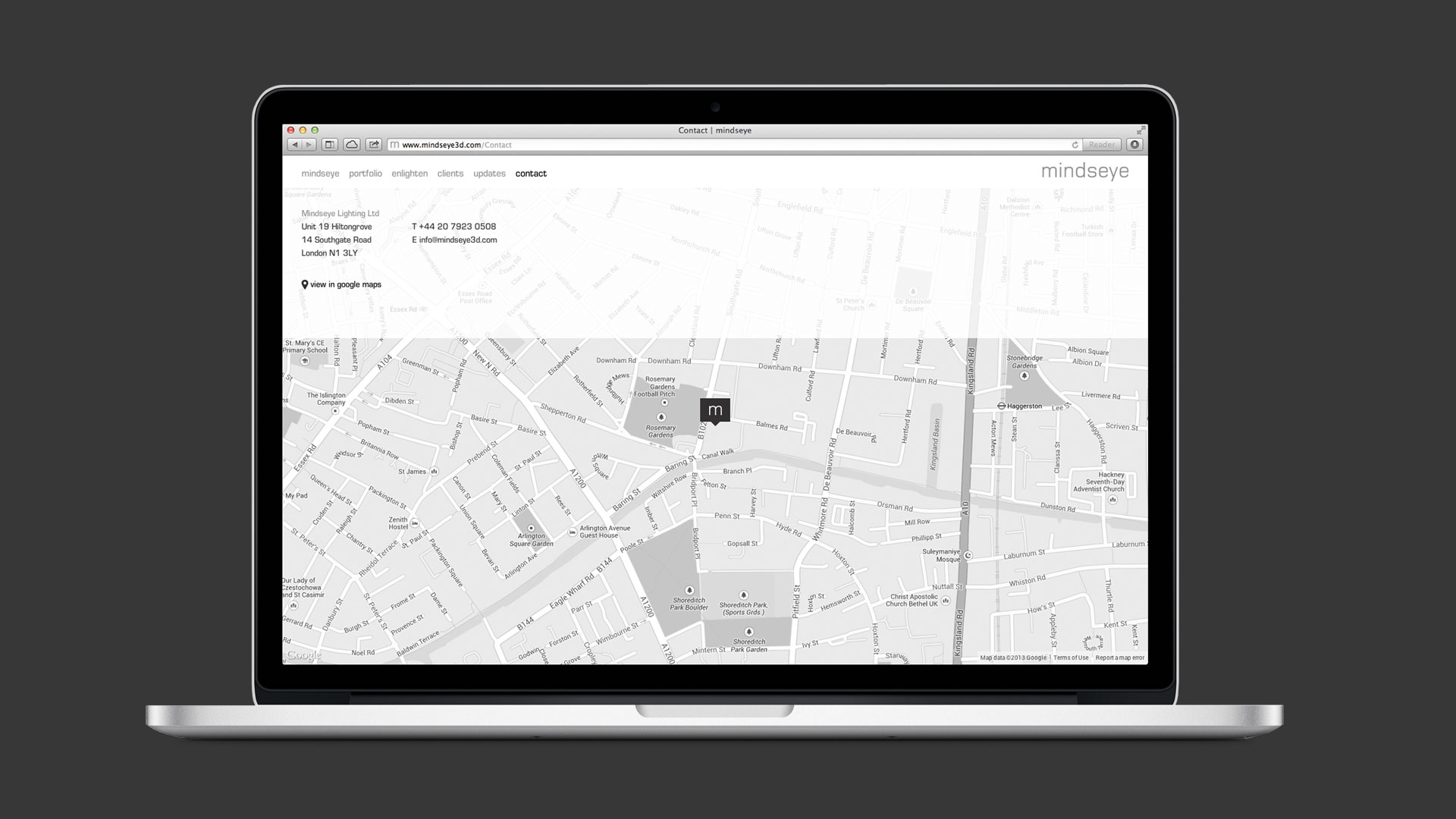 Mindseye Website
Client information
Founded by Douglas James in 1997, Mindseye's designers and lighting consultants collaborate today with some of the most innovative and forward thinking architects and interior designers.
The team takes a leaf out of Massimo Vignelli's book. The Italian designer once mused that he liked his "designs memorable, appropriate, well crafted and above all intellectually elegant".
Mindseye's projects for German car manufacturer BMW, international banking giant HSBC and London's Barbican Arts Centre and White Cube Galleries display the same careful thought and rigorous attention to detail that can be found in their luminaire designs for lighting manufacturer Whitegoods.