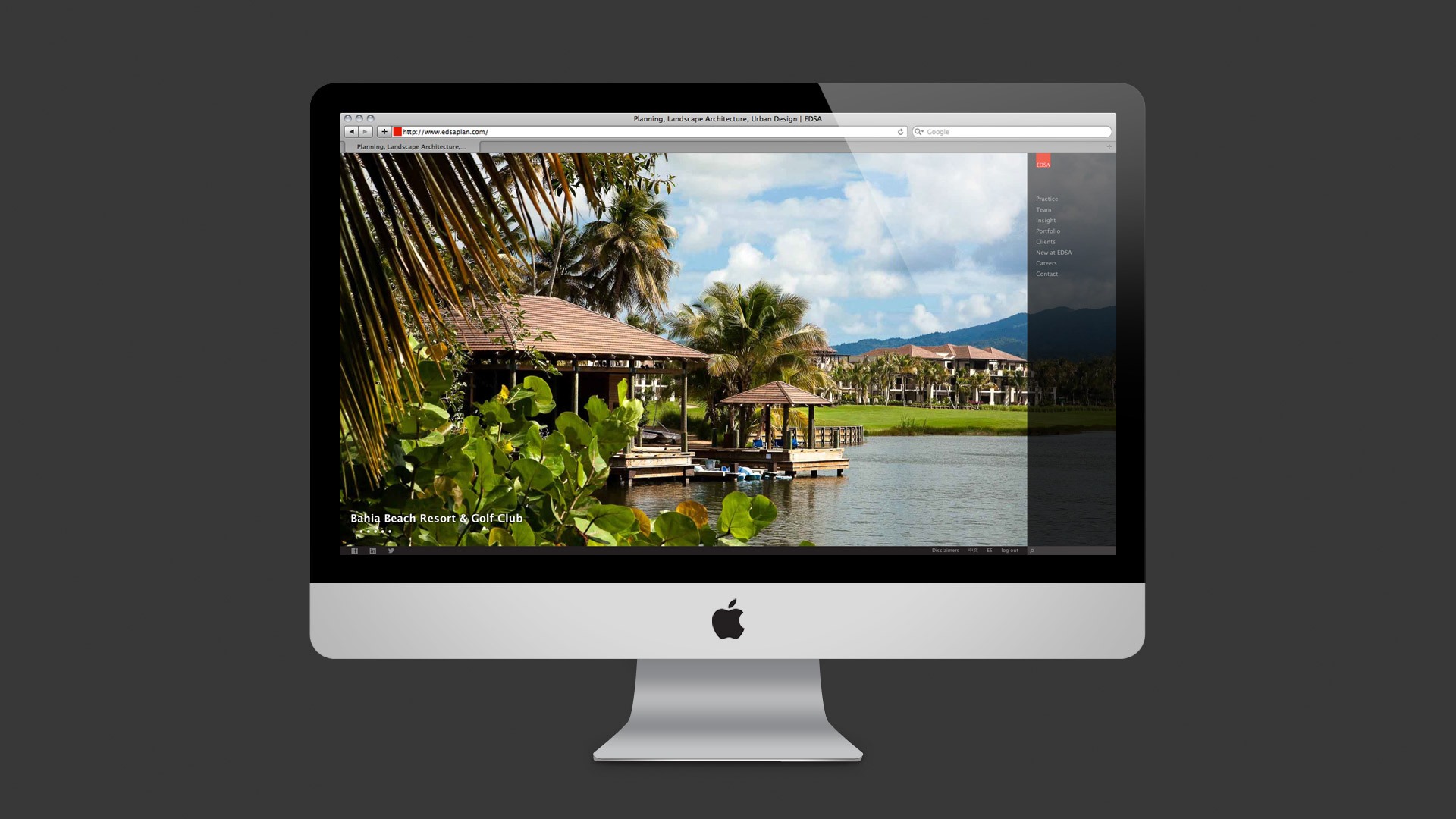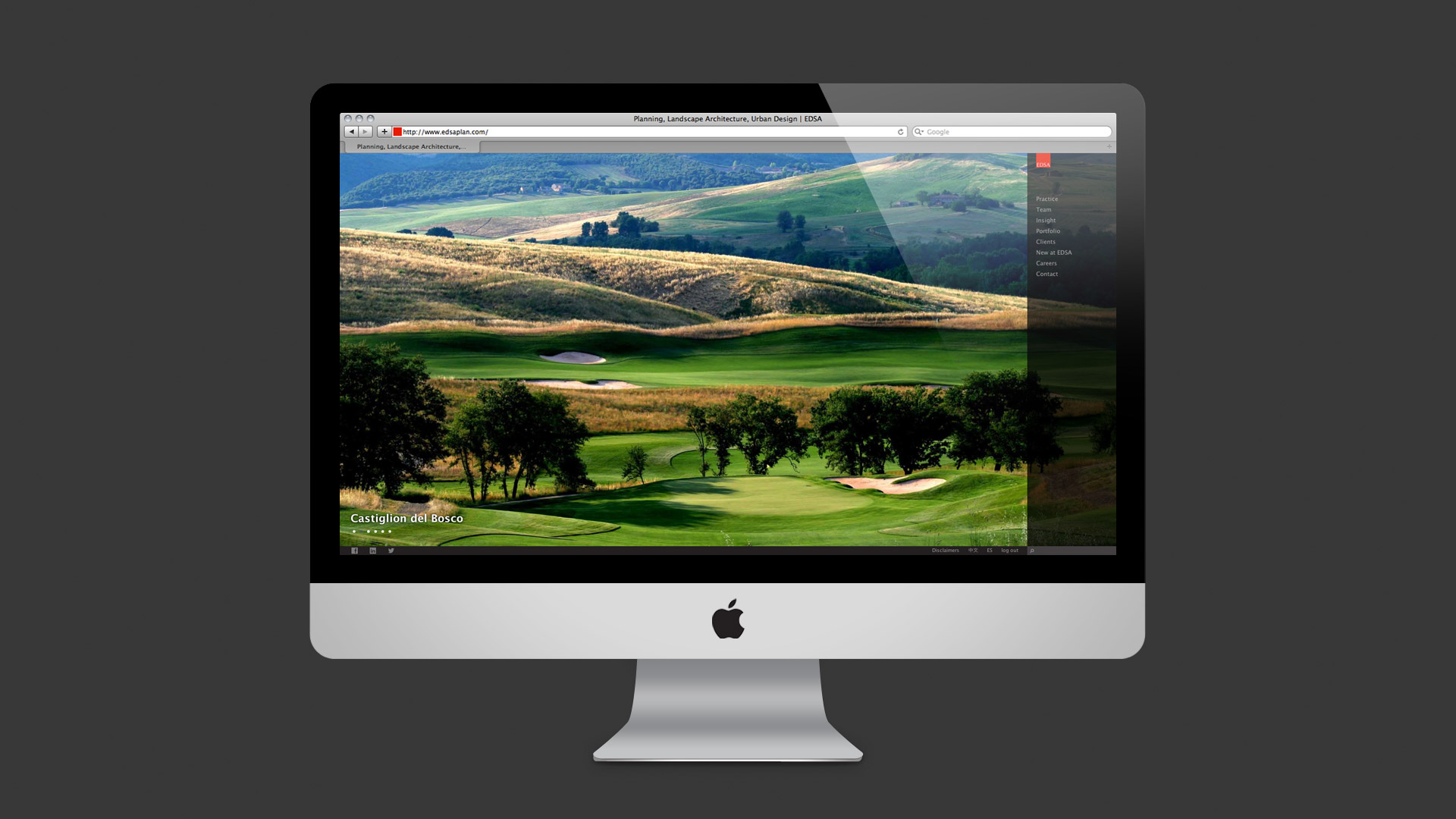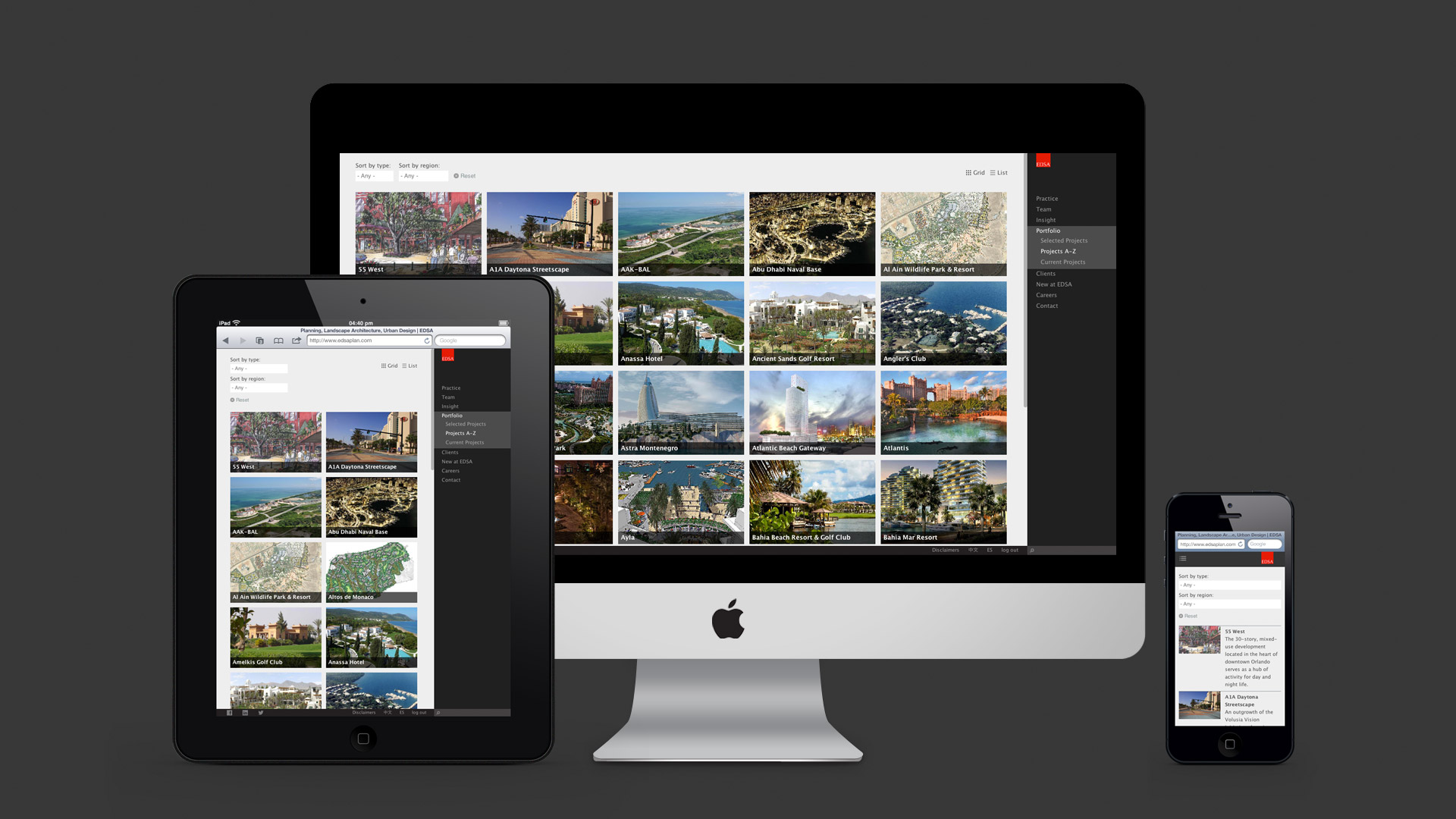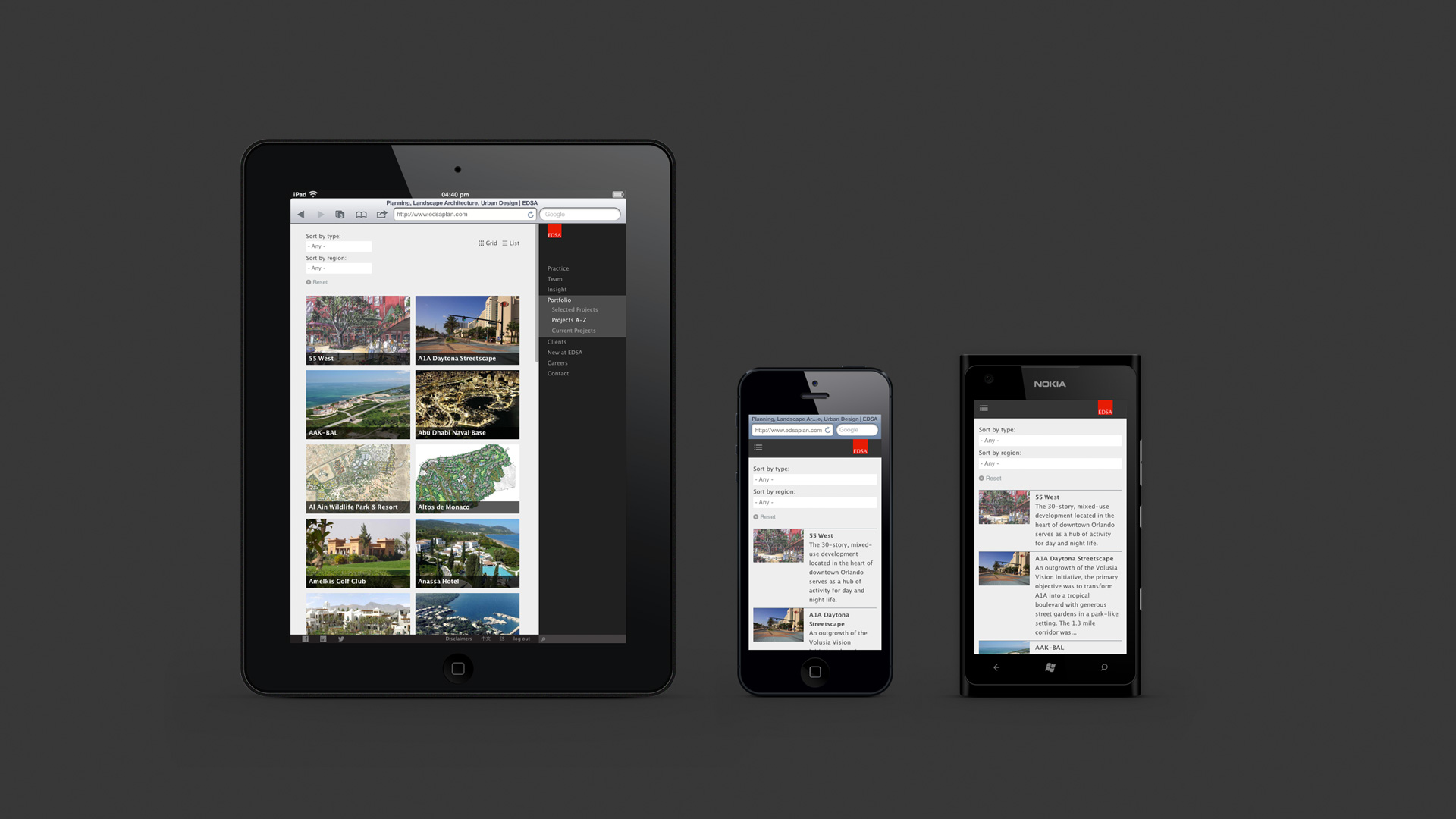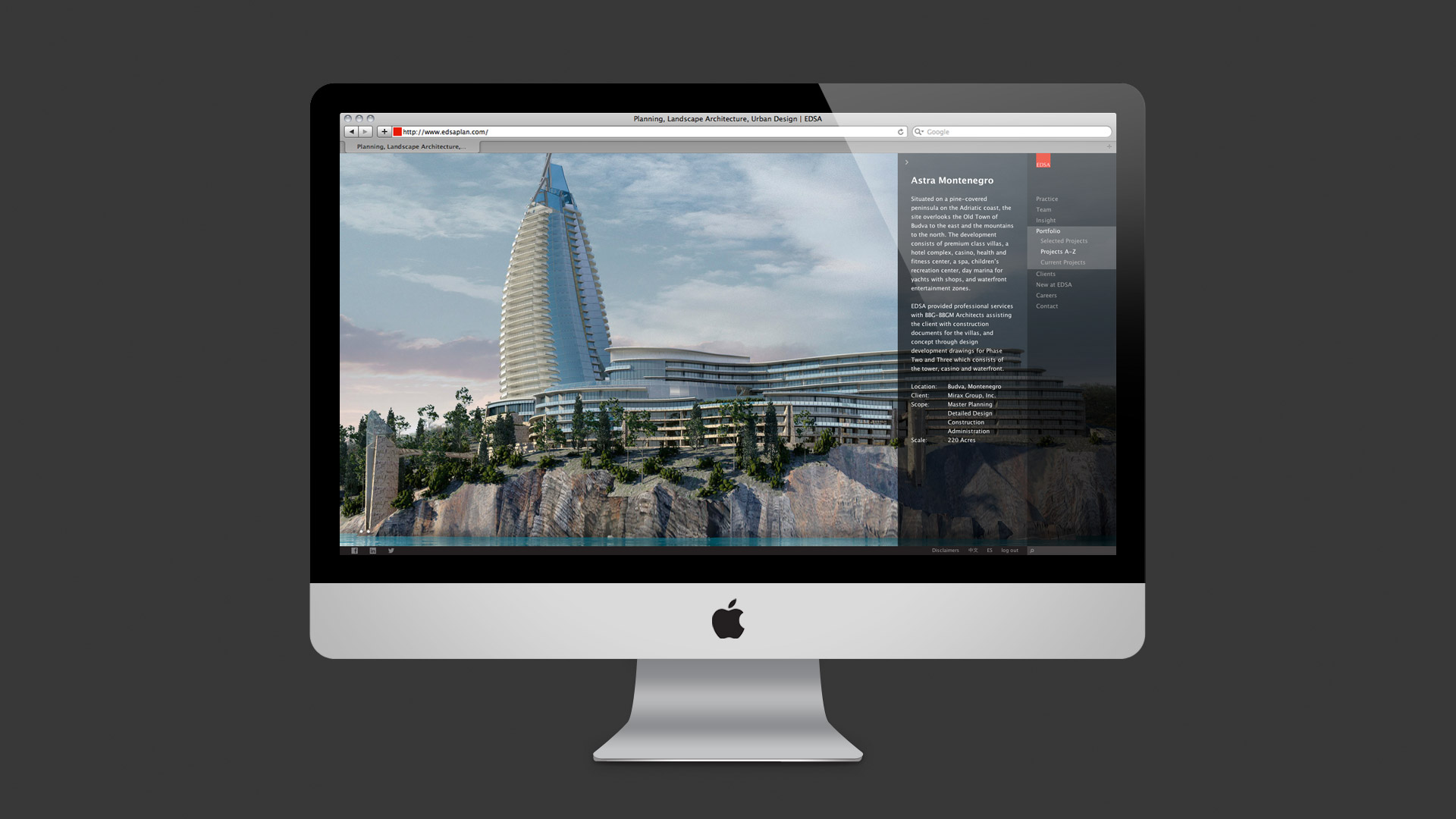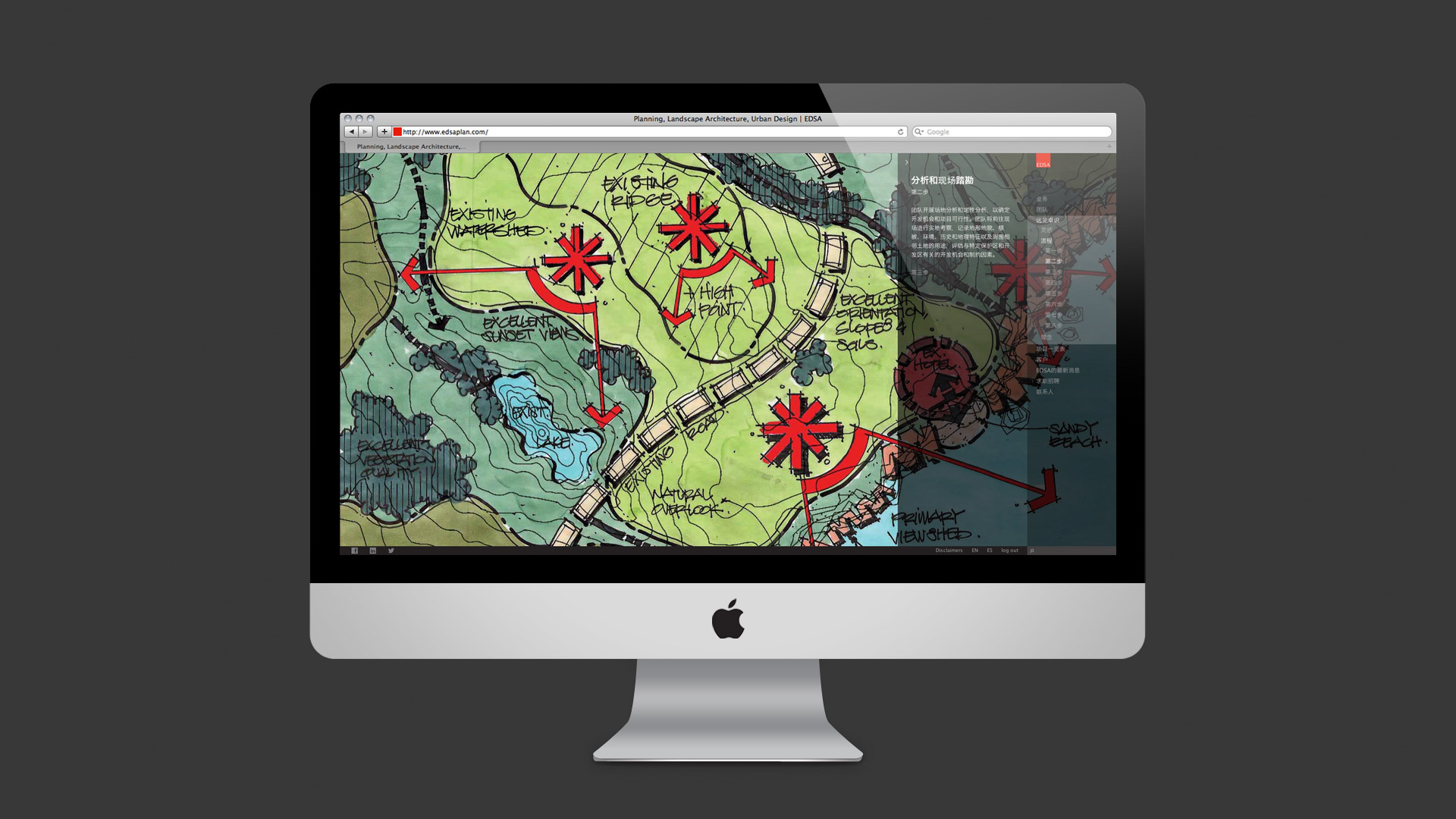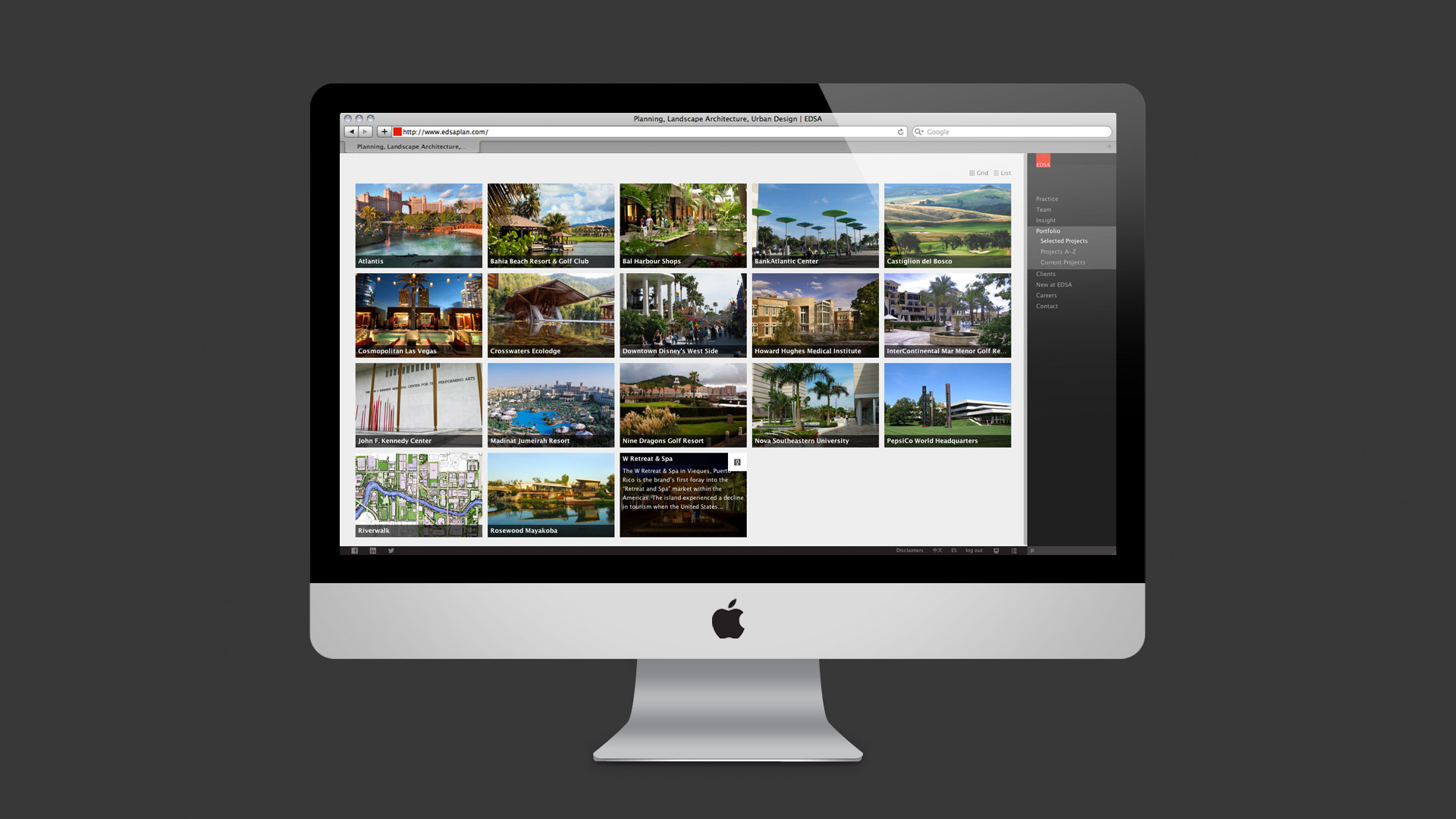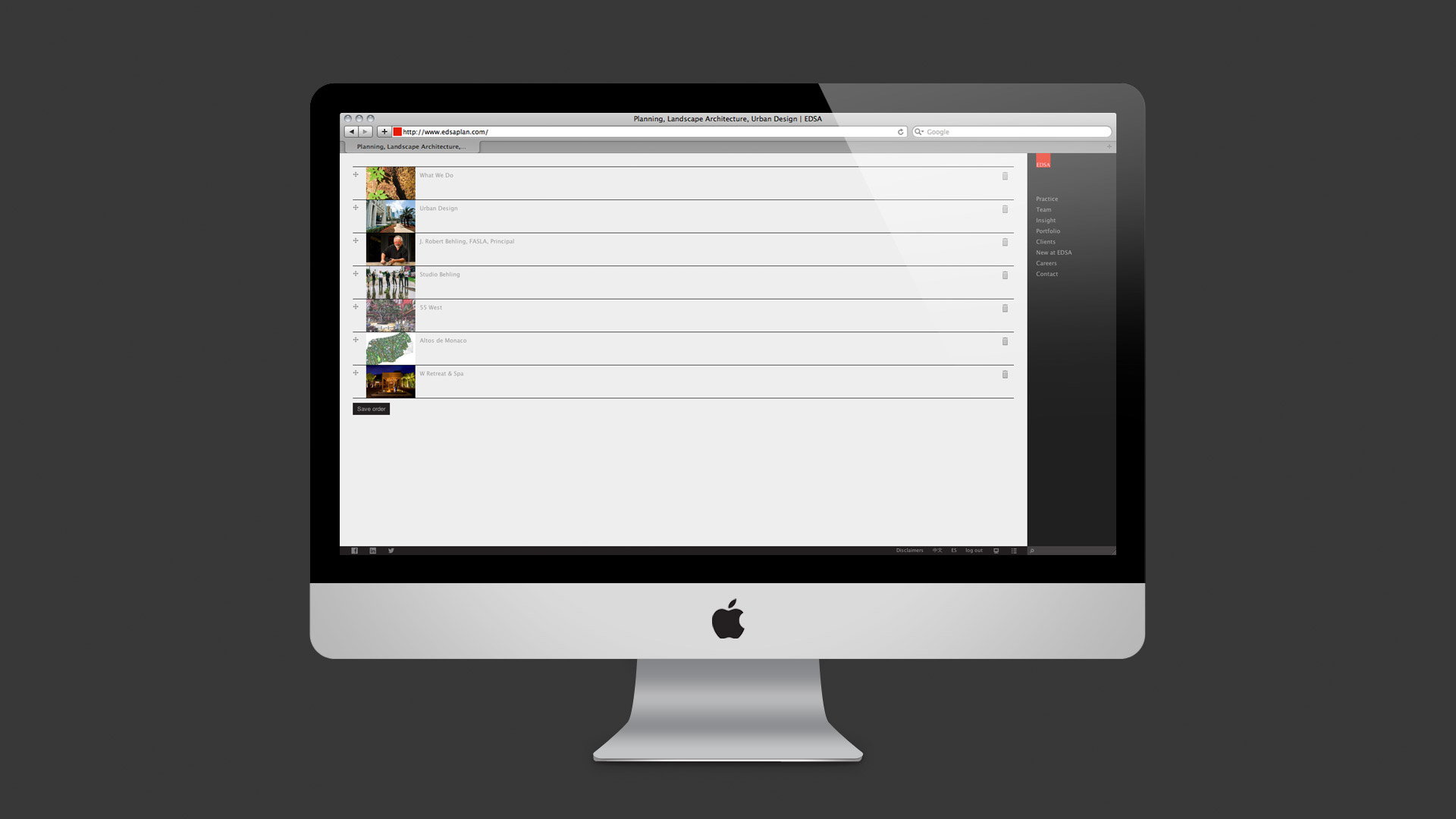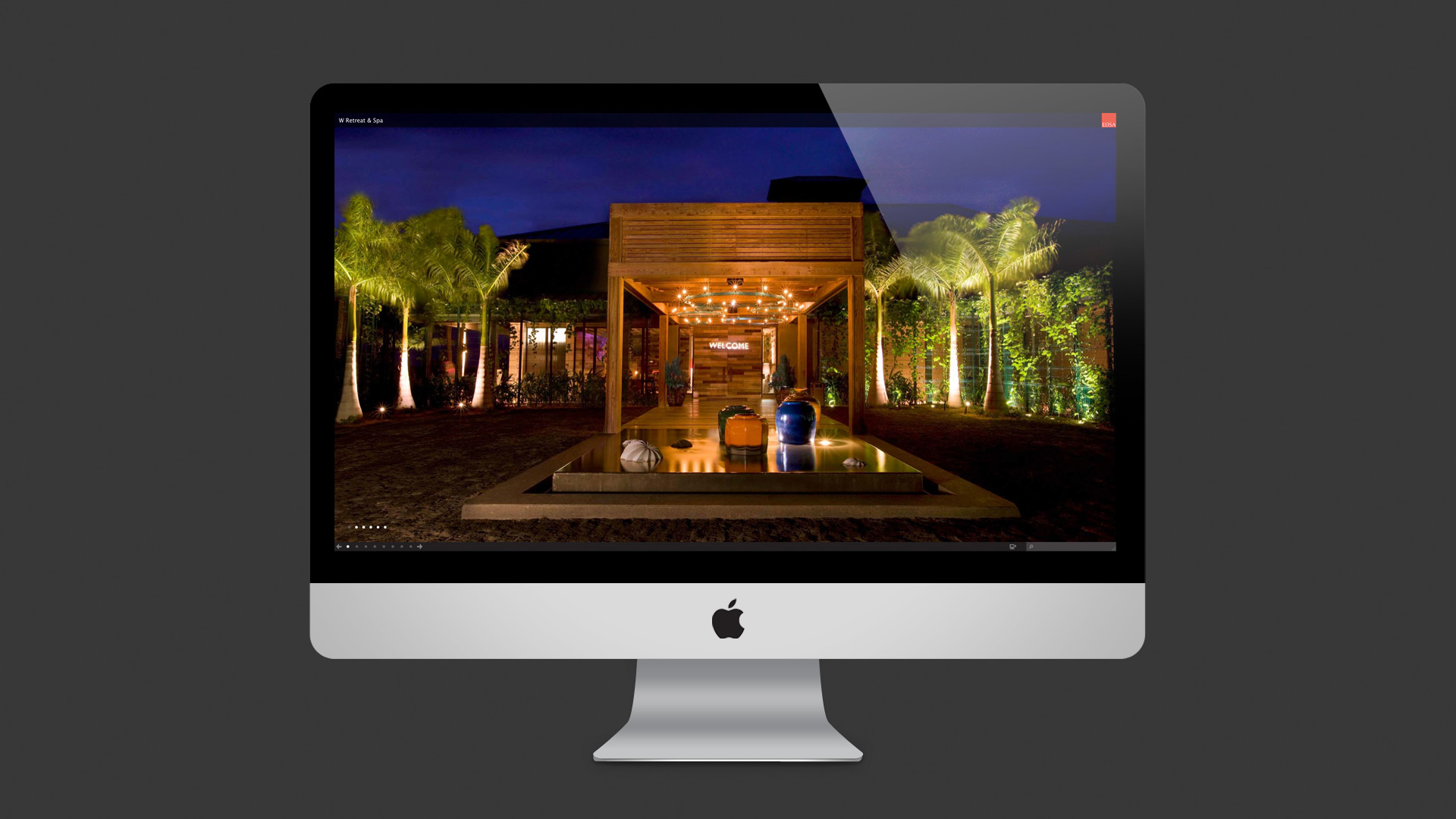 EDSA Website
Client information
Founded in 1960 by the late Edward Durell Stone Jr and with completed projects on six continents, EDSA has become one of the most influential practices for master planning and landscape architecture.
Today, the company is run by ten principals, each with their own dedicated team and a portfolio that is characterised by its diversity and a single minded dedication to improving people's surroundings.
The company's projects have received more than 250 awards for their innovation as much as their ability to stand the test of time.