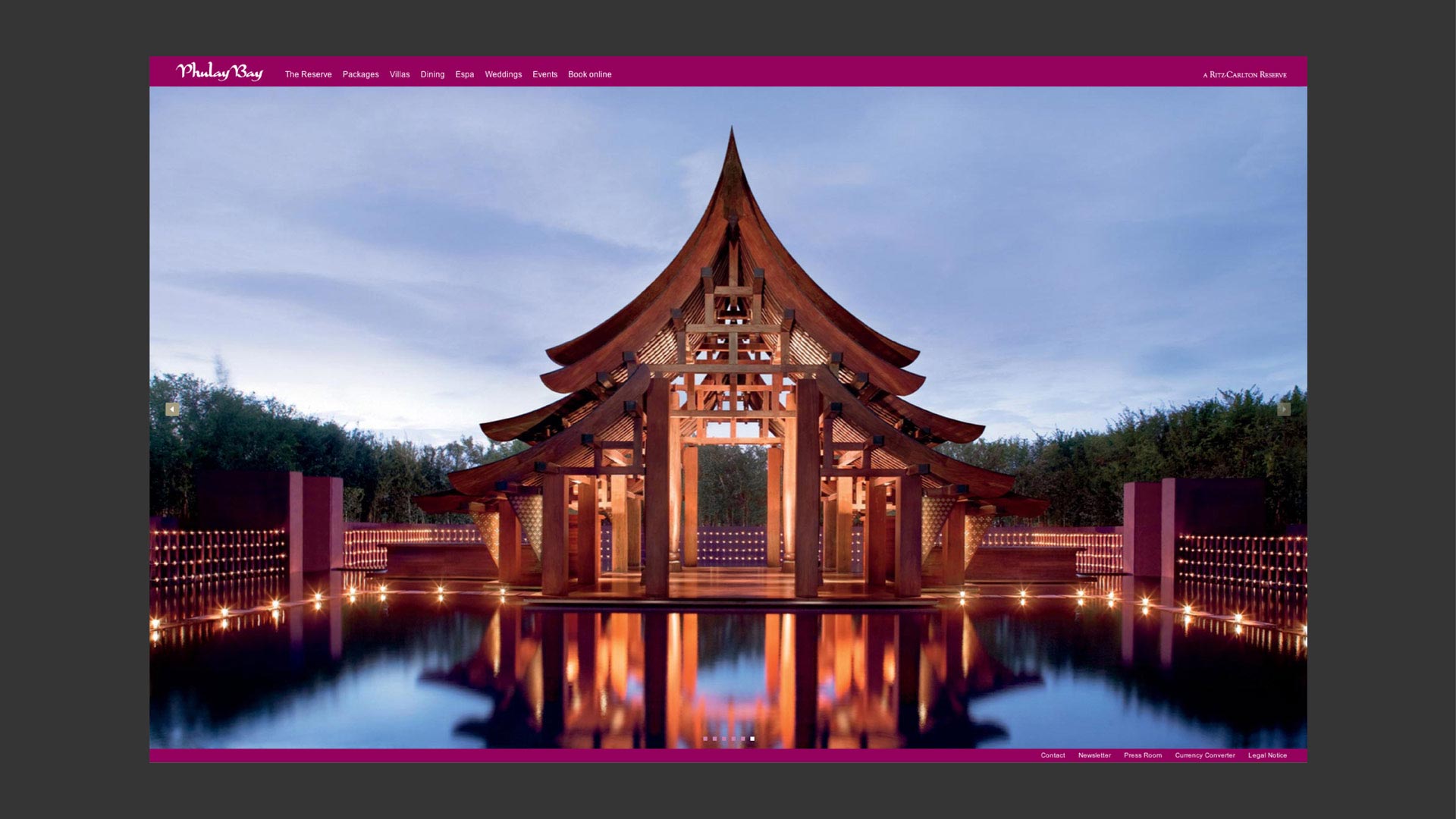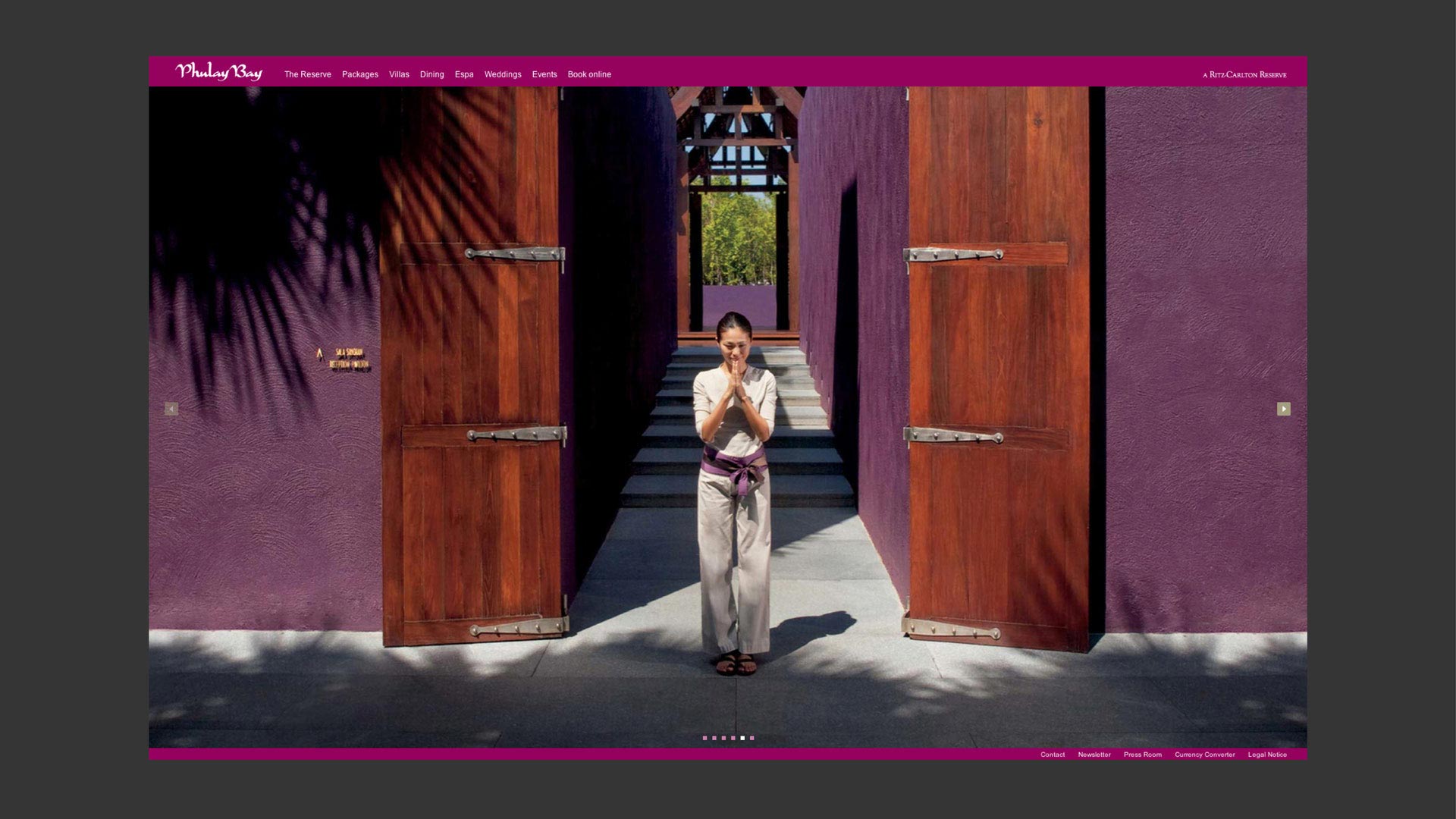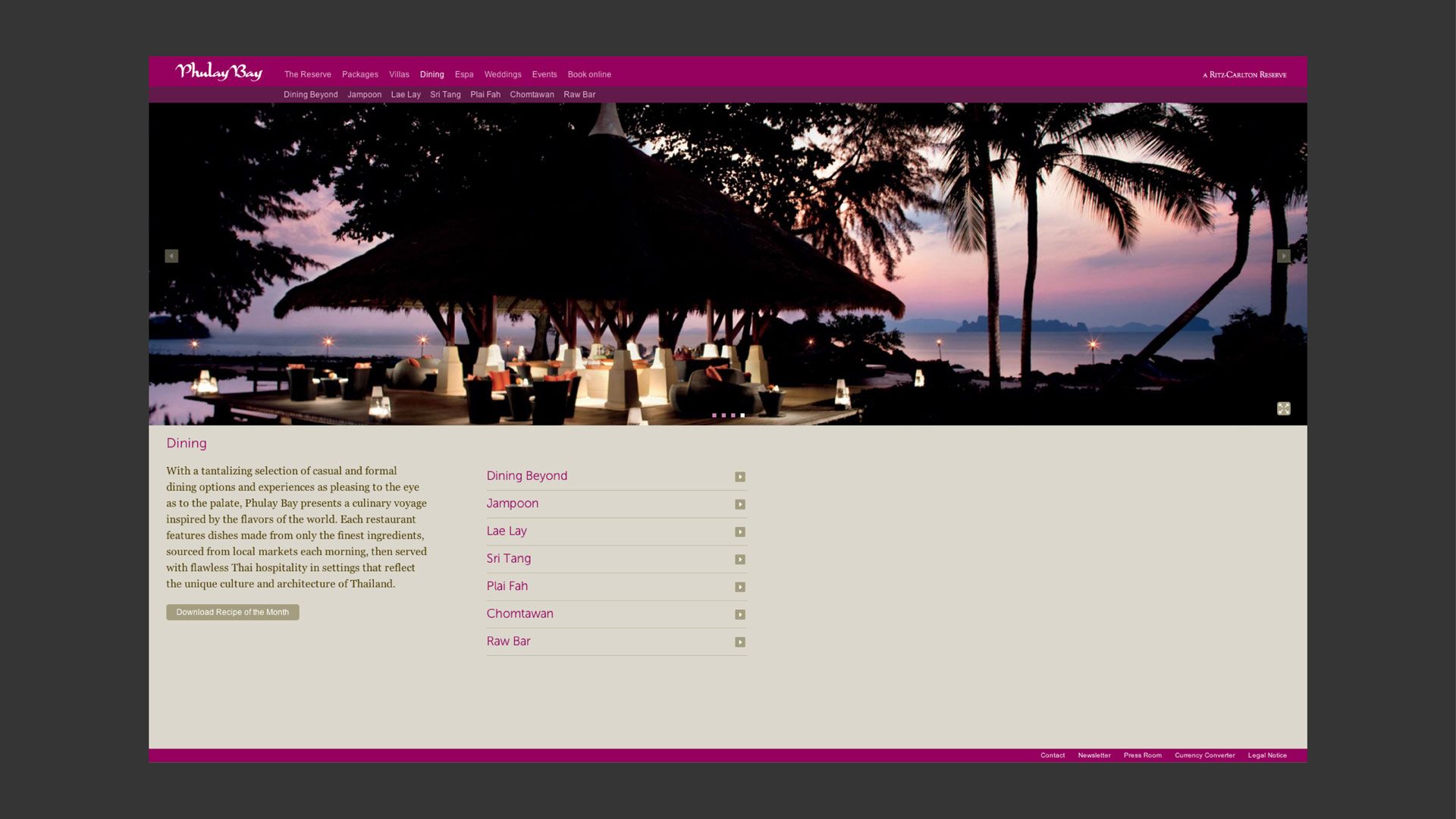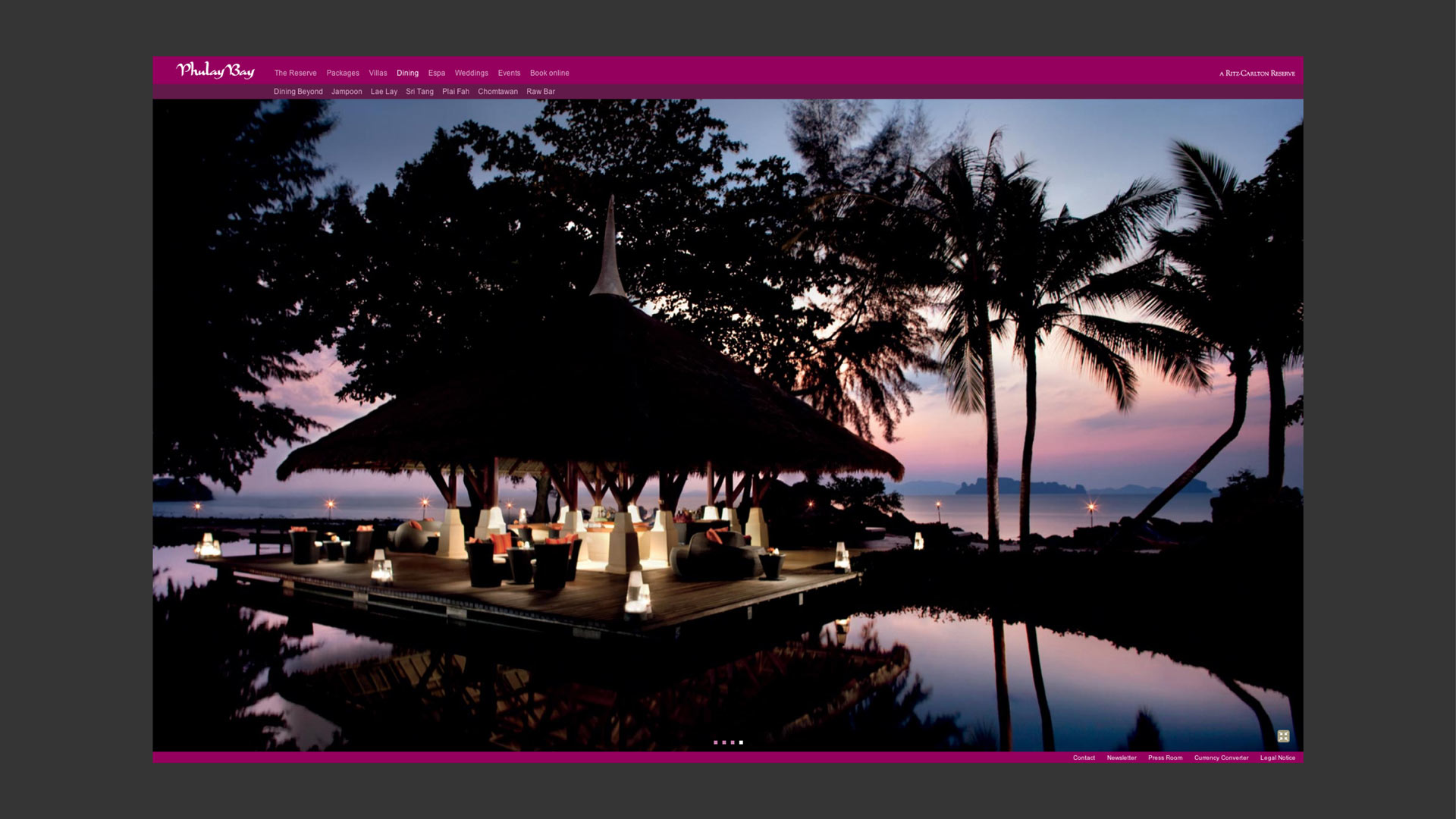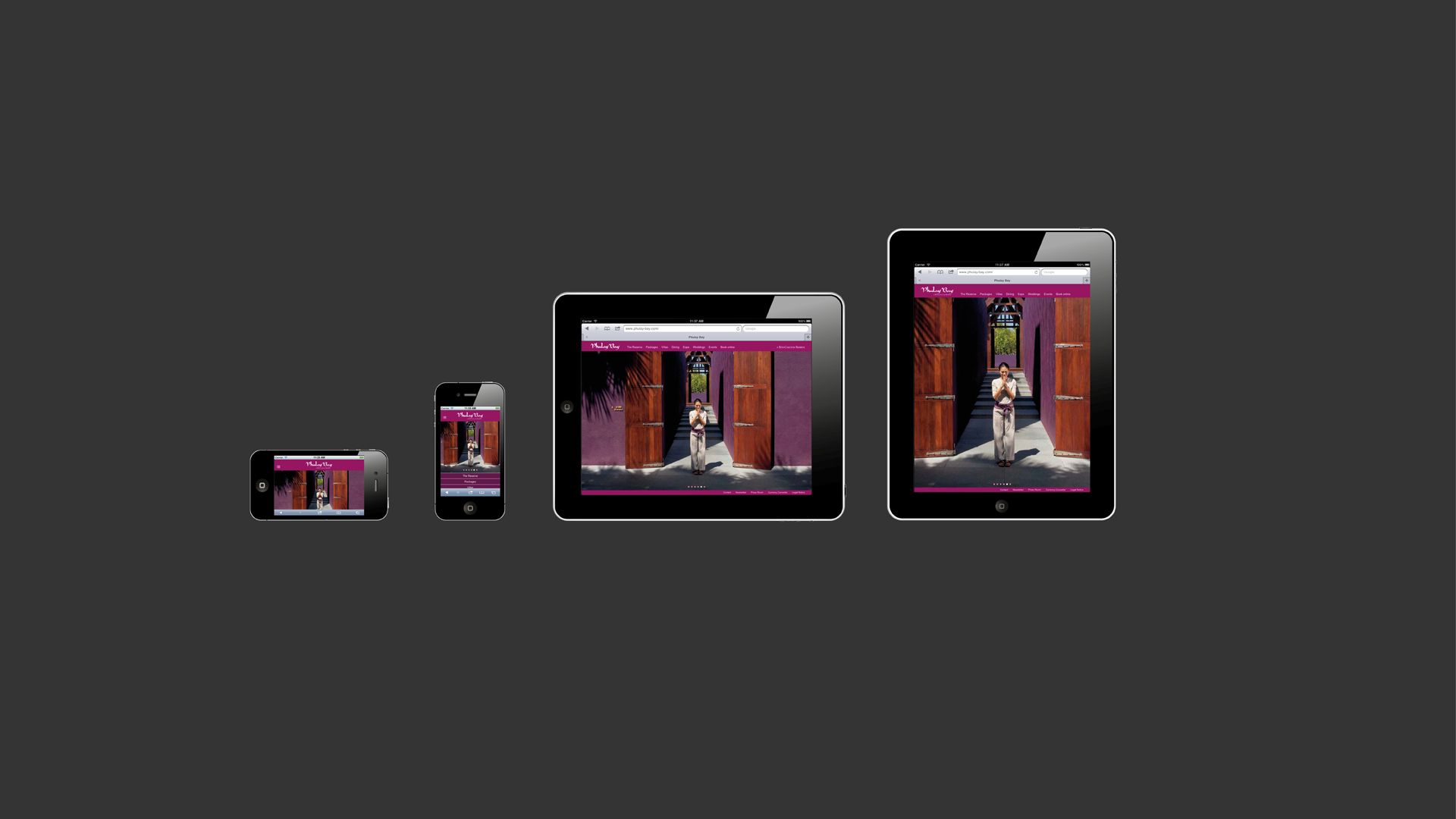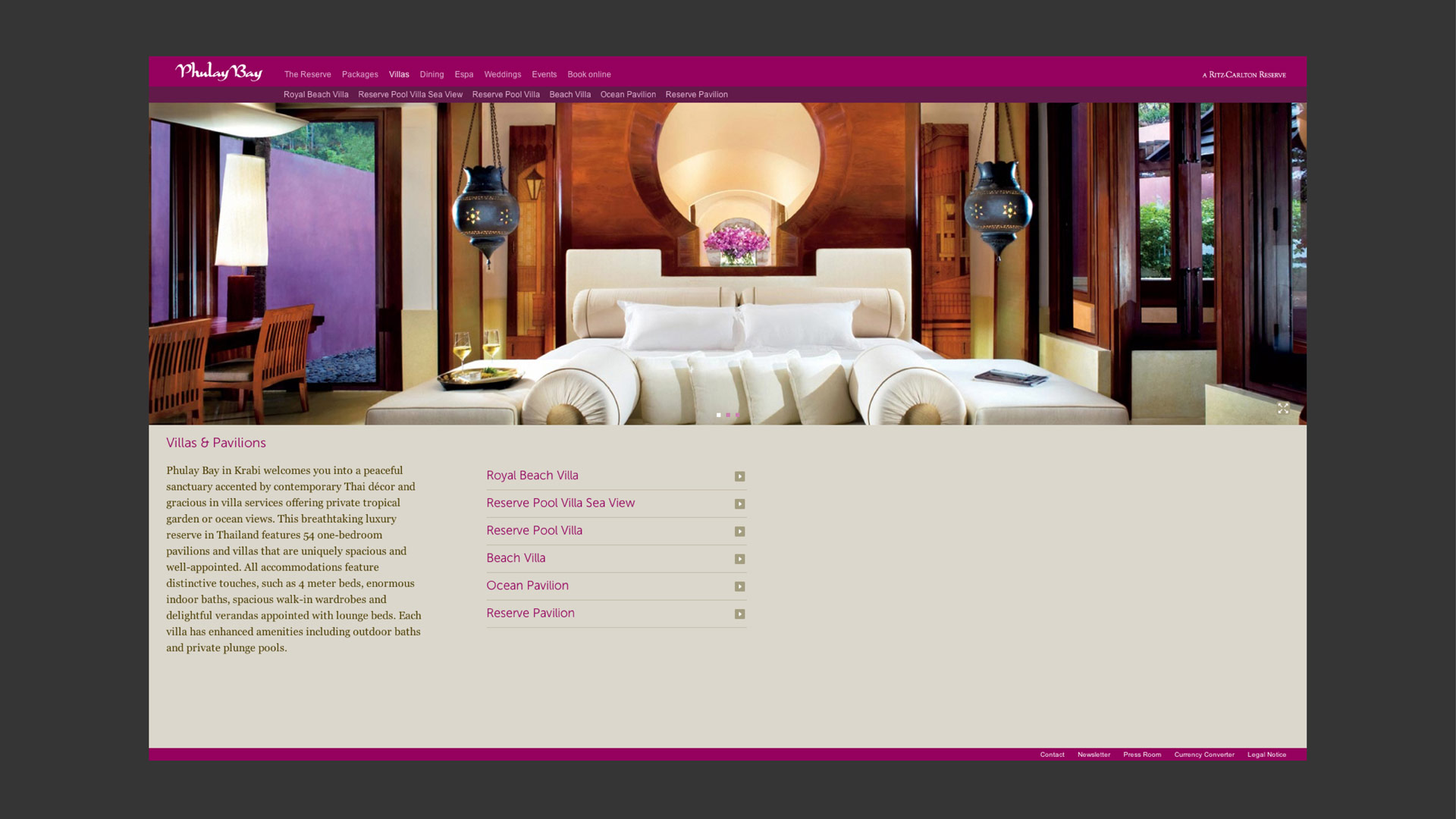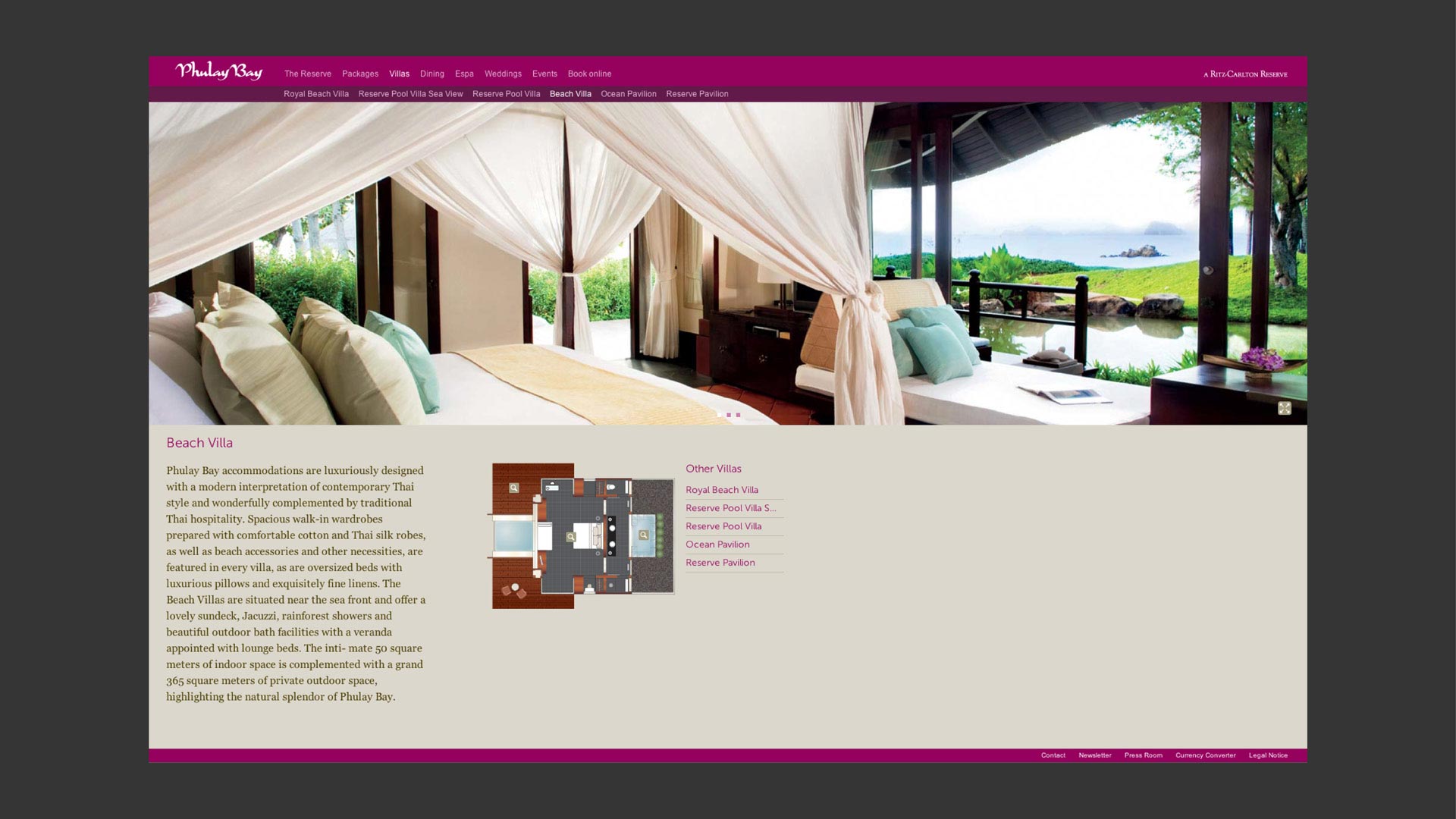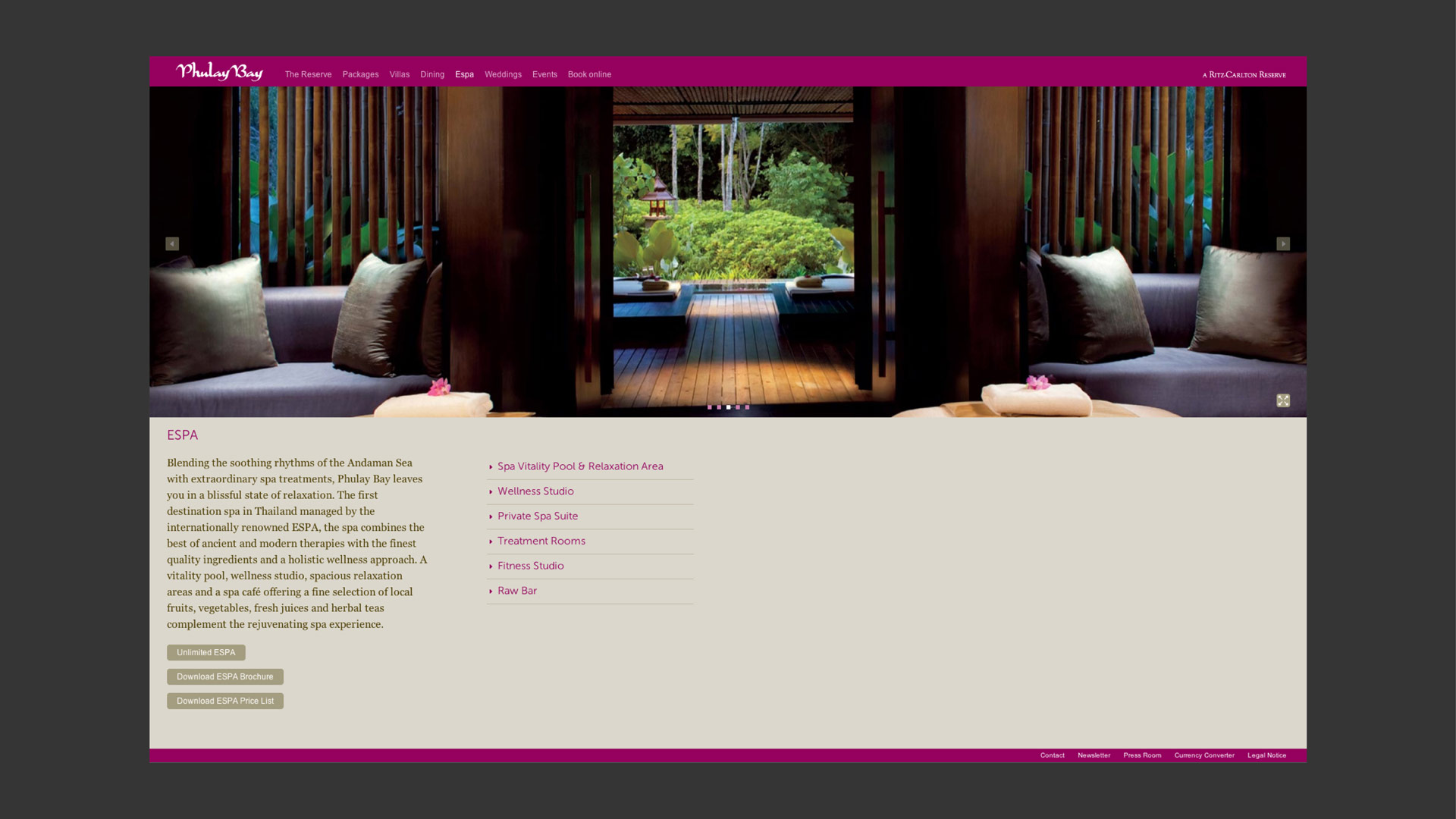 Ritz-Carlton Reserve Phulay Bay Website
Client information
Phulay Bay is the first Ritz-Carlton Reserve, a concept that promises a series of luxurious sanctuaries for the most discerning travellers.
Away from the hustle and bustle of the big cities, Phulay Bay typifies the Reserve concept with its beautiful and intimate setting that combines indigenous flavours with the trademark Ritz-Carlton service.
From exquisite cuisine to indulgent spa treatments, the Thai resort's lavishly appointed villas overlooking the Andaman Sea offer every luxury imaginable.