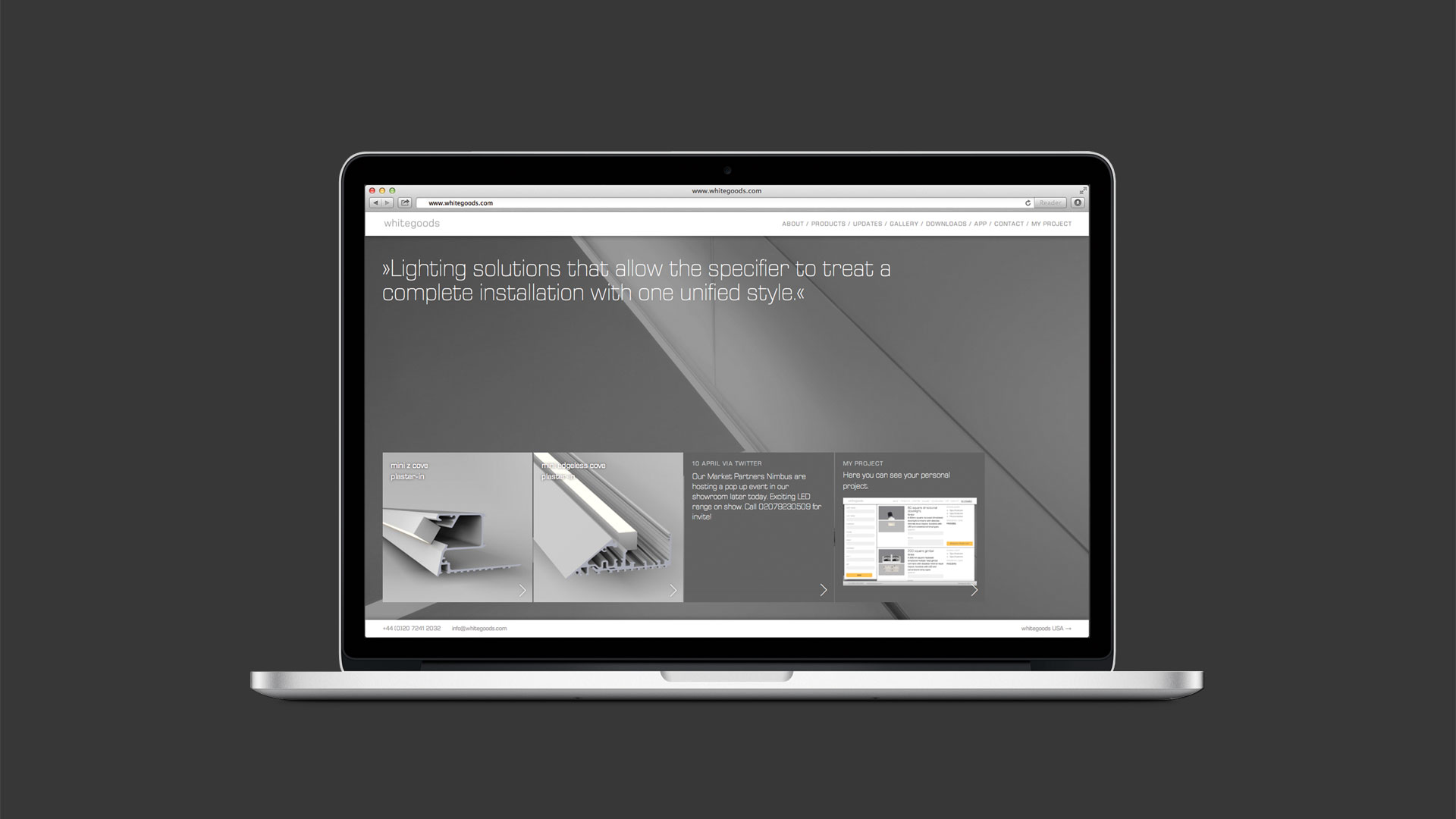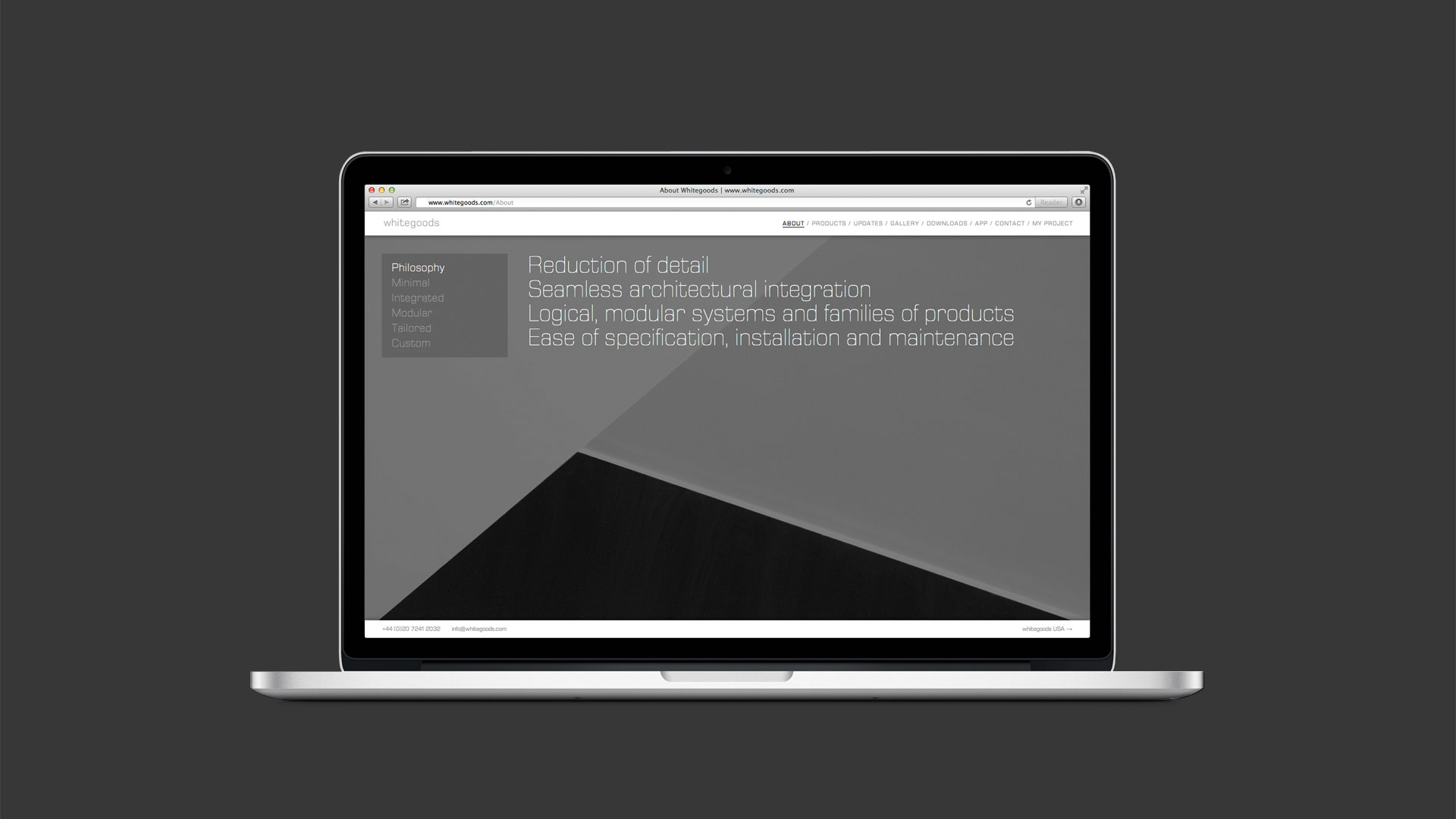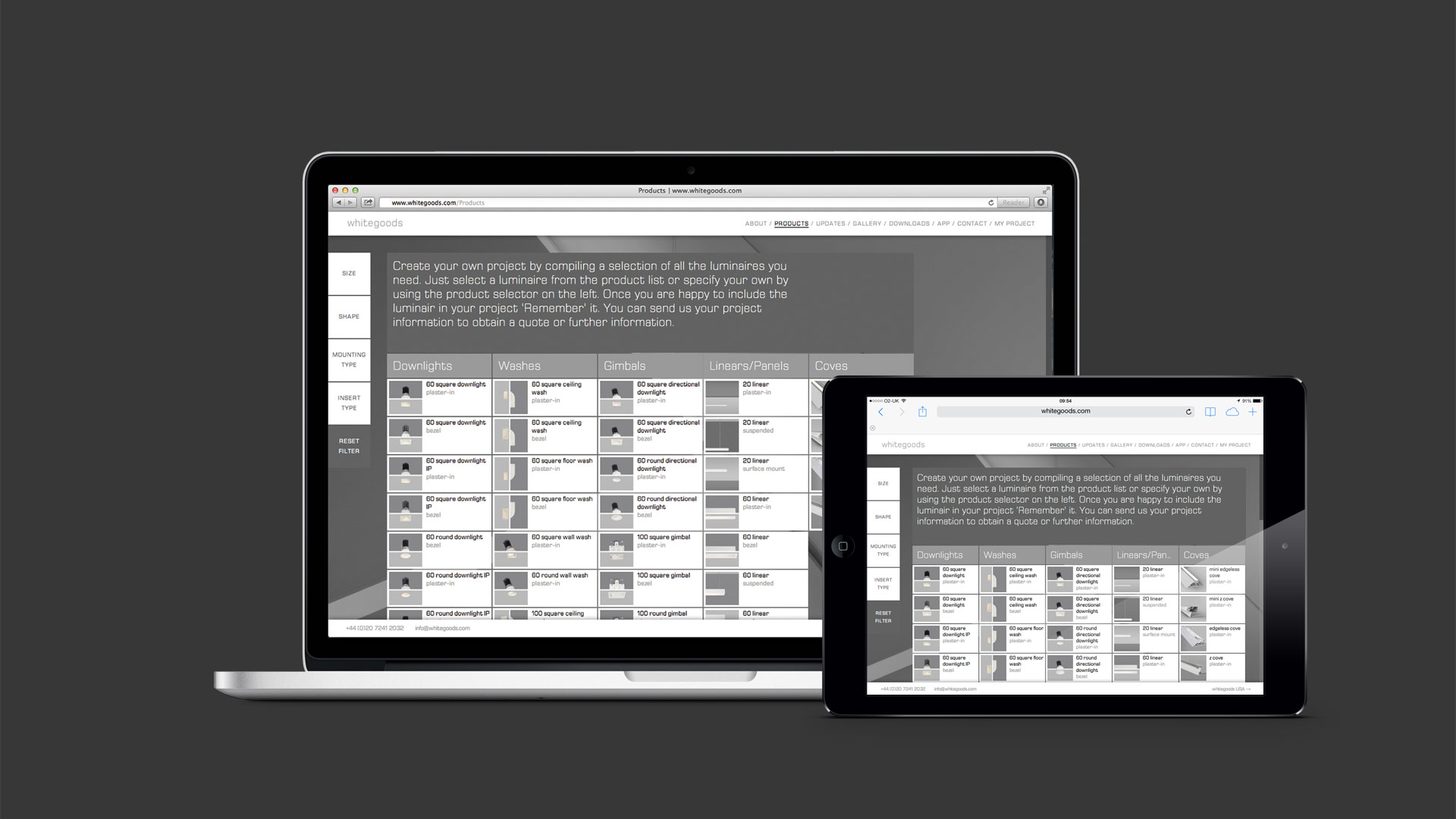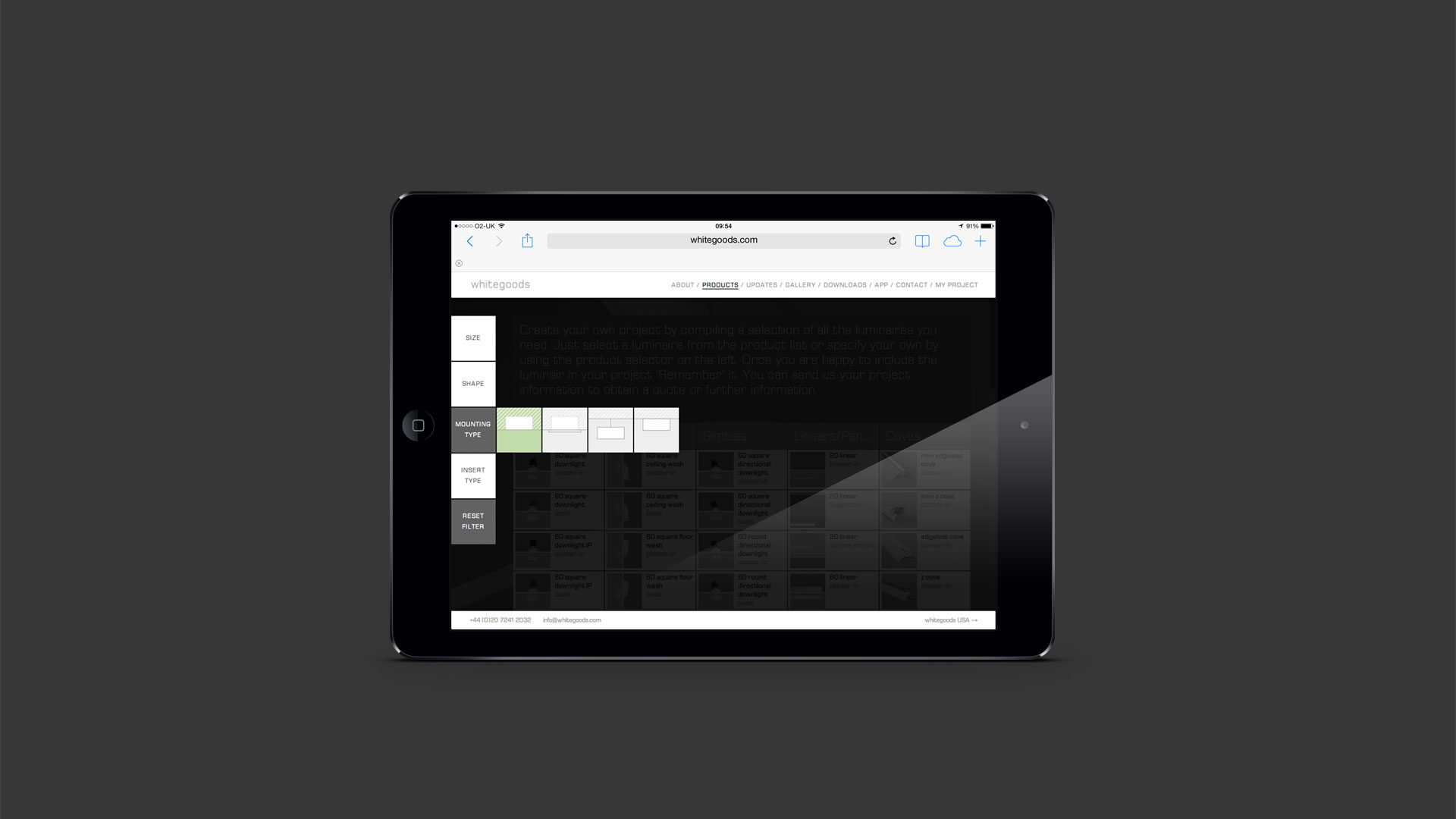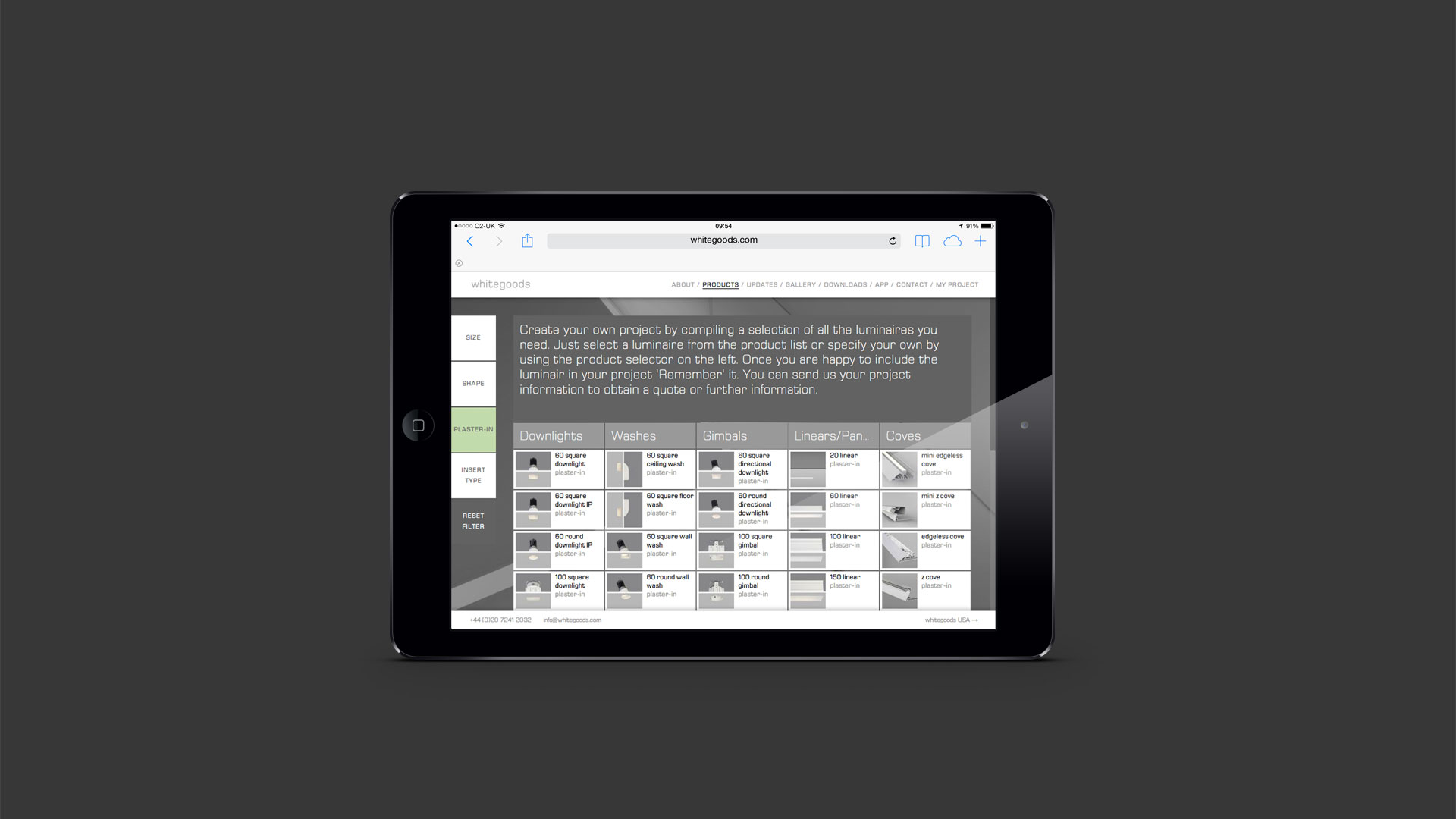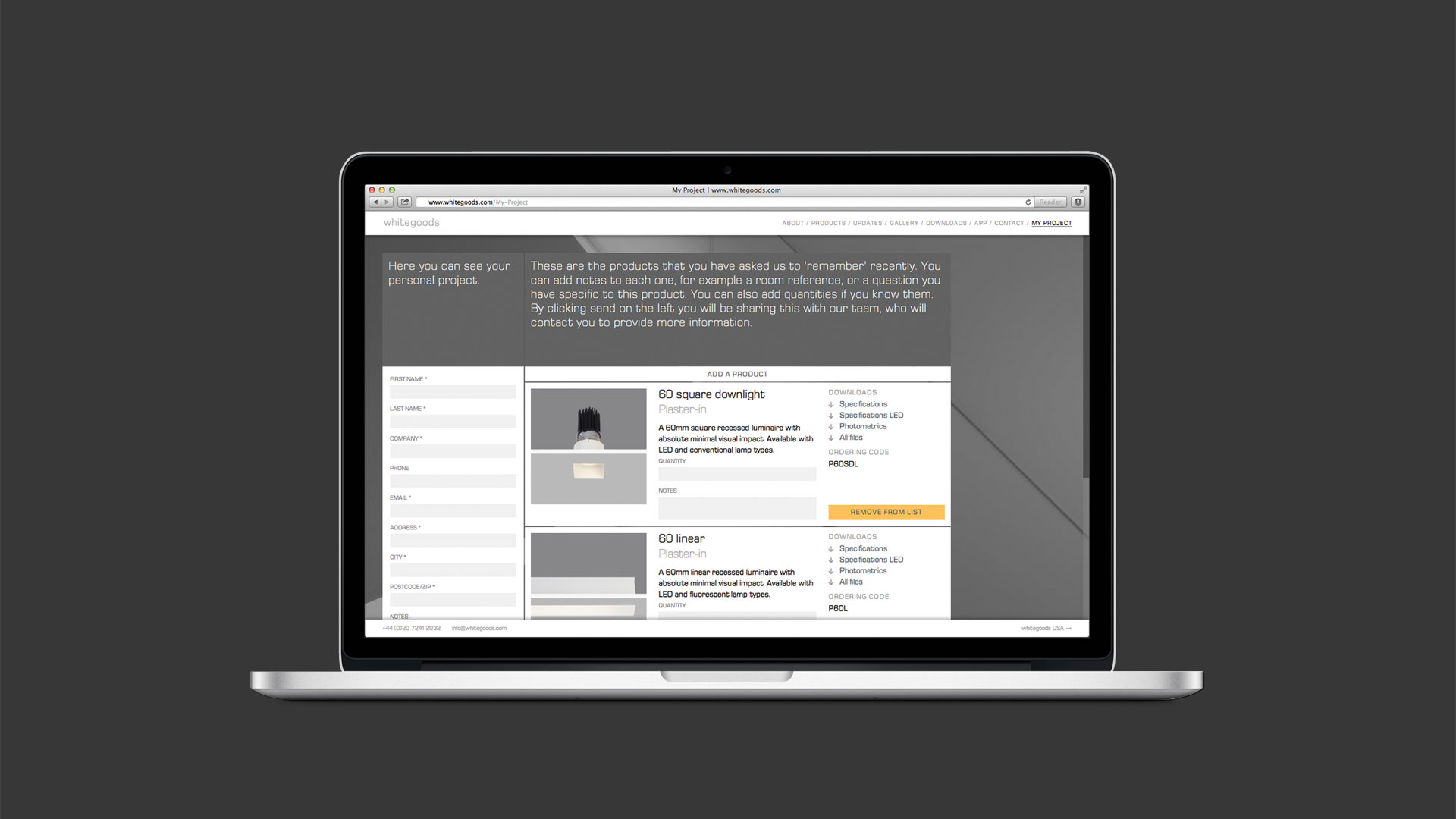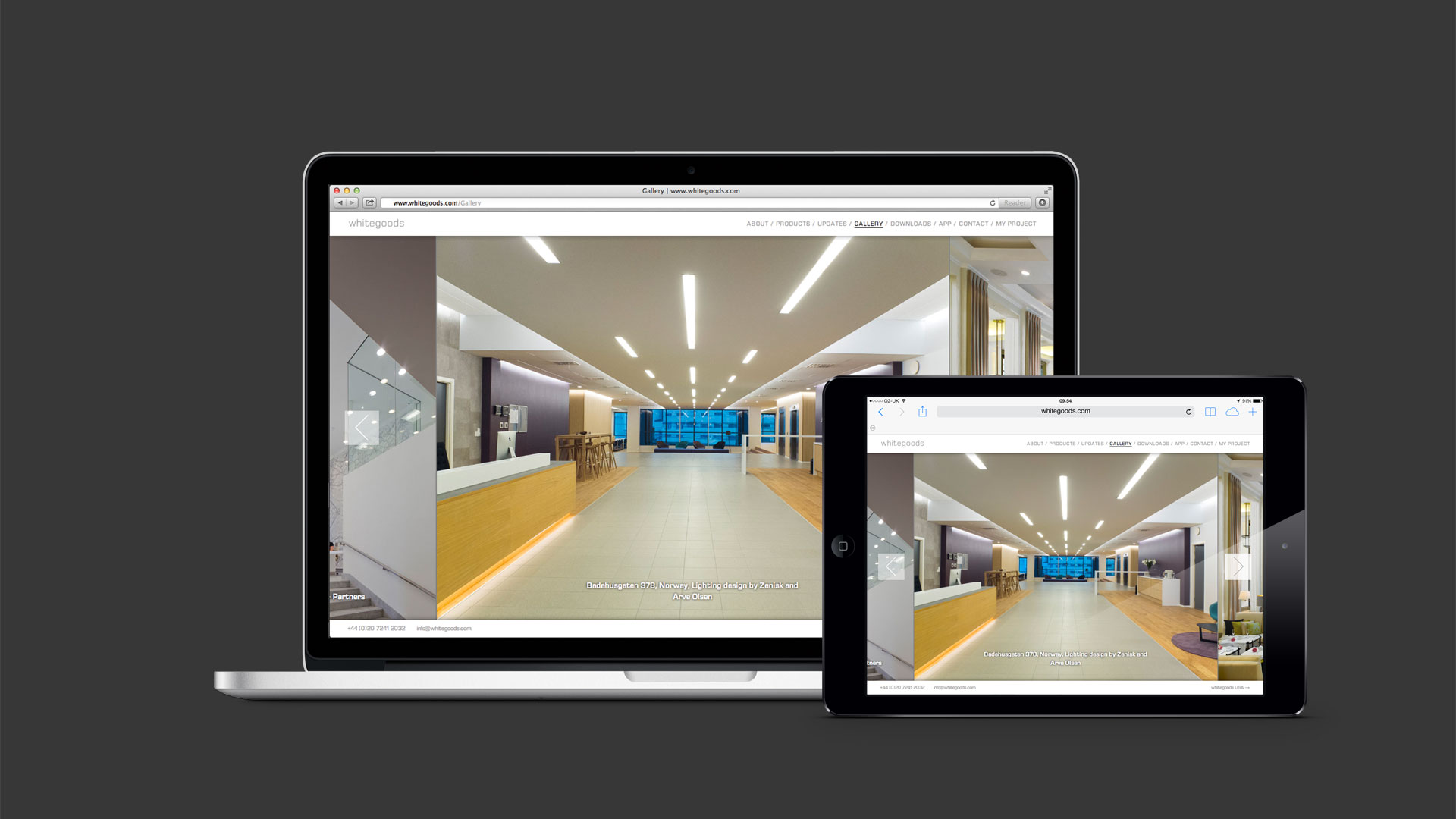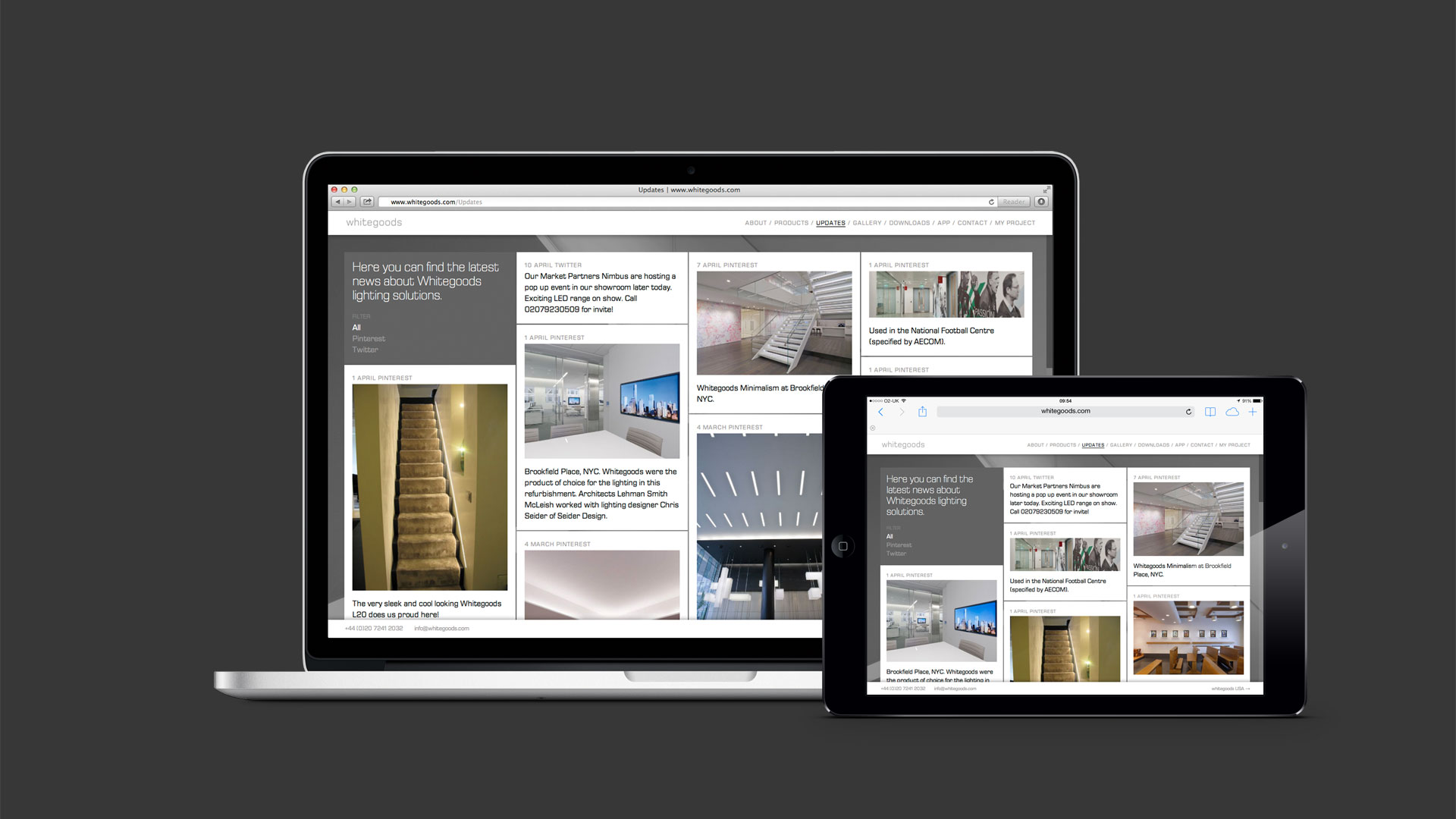 Whitegoods Website
Client information
Apple's Jonathan Ive's goal is to "make something that looks like it wasn't really designed at all because it's inevitable".
When it comes to lighting products like downlights, wallwashers, gimbals, linear, cove and large panel luminaires, Whitegoods follows a very similar philosophy. The company prides itself on rigorous attention to detail and careful thought applied to the lit effect, the installation and the maintenance procedure.
Not only do the products blend in seamlessly with their architectural environment, they are also designed and manufactured as a modular system that affords lighting designers and specifiers unparalleled flexibility when it comes to installing and maintaining their lighting schemes.